Eating is a necessity for everyone. We have to eat something healthy or unhealthy. But why not opt for the healthy ones? It is possible to say that many people who switch to a vegan diet feel much healthier. So, what kind of alternatives can you offer vegans for hamburgers, one of the most loved dishes in the world? Are vegan burgers healthy?
First of all, let's take a look at the ingredients of a hamburger.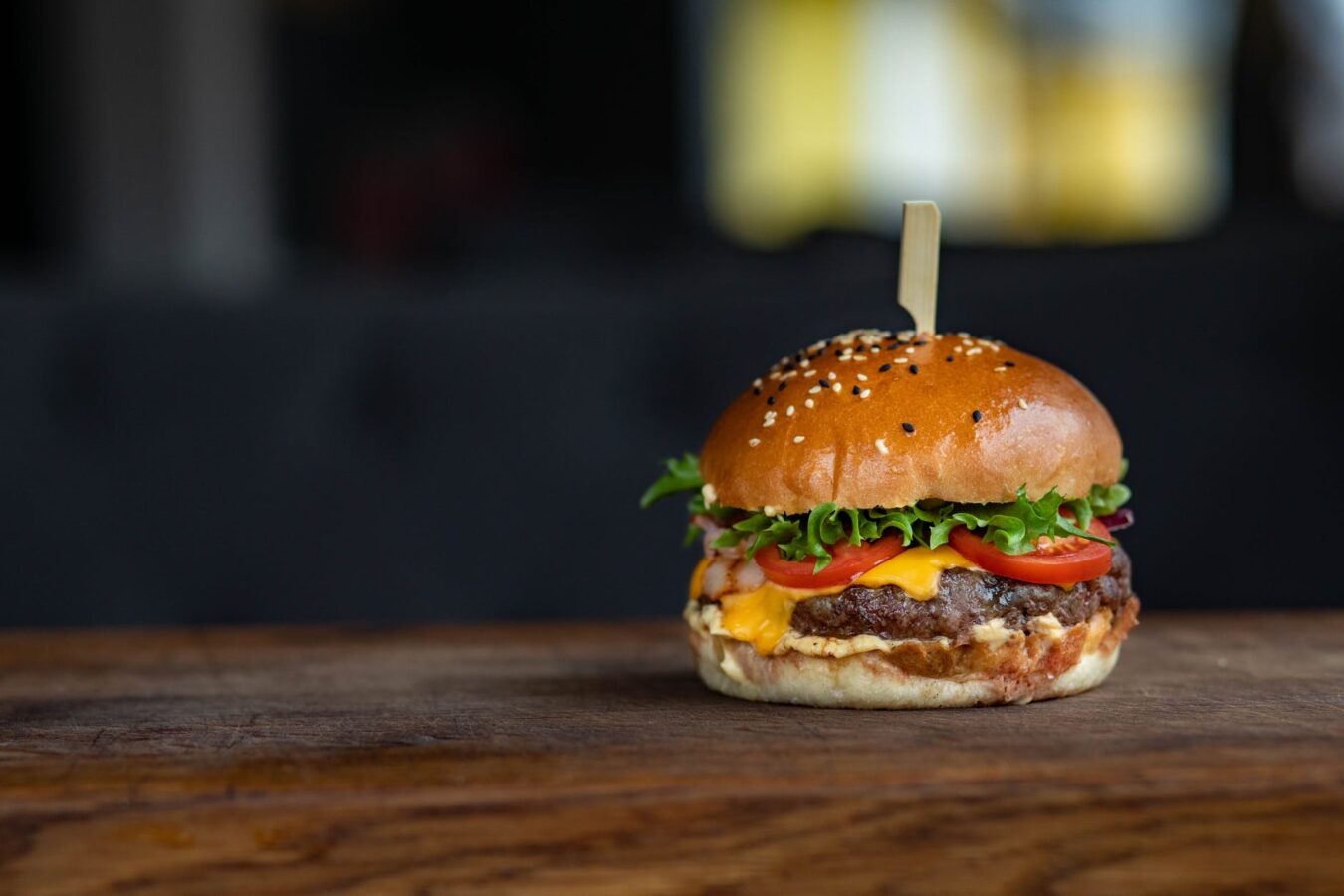 A hamburger from McDonald`s with 98 grams of beef has 245 kcal. This is a pretty high rate. On the other hand, a chicken burger with cheese has 404 kcal. It has been a matter of debate for years whether the hamburgers in these fast-food chains are nutritious and good for health.
Let's not go without saying, Burger King and McDonald's offer veggie burger options. The calorie values of hamburgers at Burger King and McDonald's are as follows:
Burger King Hamburger Calories
Whoper 659.57 kcal
Double Whoper 871.67 kcal
Whoper Jr. 349.38 kcal
Double Meatball Burger 460,30 kcal
Big King 600.69 kcal
Texas Smokehouse 804.06 kcal
BK Steakhouse 815.94 kcal
Chicken Royale 612,44 kcal
King Chicken 471.34 kcal
Double King Chicken 599.76 kcal
Chicken Burger 448.0 kcal
King Fillet Chicken 575.19
Cheeseburger 313.09 kcal
McDonald's Hamburger Menu Calorie Values
Big Mac, medium potato, 400 ml cola 940 kcal
McChicken, medium potato, 400 ml cola 900 kcal
Quarter Pounder, medium potato, 400 ml cola 980 kcal
Mc Royal, medium potato, 400 ml cola 990 kcal
Double Meatballsburger, medium potatoes, 400 ml cola 949 kcal
Double Cheeseburger, medium potatoes, 400 ml cola 890 kcal
Double Quarter Pounder, medium potato, 400 ml cola 1294 kcal
Double McChicken, medium potato, 400 ml cola 1170 kcal
Considering these calorie values, it is necessary to take a look at the calorie values of vegan hamburgers. Although this rate varies according to the way it is made, these calorie values change as 127 kcal and 219 kcal in restaurants that offer different 'vegan hamburger alternatives'. The calorie content of the material added to it, whether it is cooked in oil or not, changes the nutritional value at this point. For example, 100 grams of the Gardenburger Black Bean Chipotle Veggie Burger is 134 calories.
The Impossible Burger is one of the most well-known brands in this field. When we look at the content of this 'meat alternative plant-based hamburger', which has the same calorie value compared to the standard beef burger, it looks much healthier. Below is a table that compares.
The Impossible Burger
Beef burger
Calories
240
240
Total fat
14 grams
13 grams
Carbs
9 grams
0 grams
Protein
19 grams
29 grams
Fiber
3 grams
0 grams
Added sugar
Less than 1 gram
0 grams
Sodium
16% of the Daily Value (DV)
1% of the DV
Vitamin B12
130% of the DV
48% of the DV
Folate
30% of the DV
4% of the DV
Thiamine
2,350% of the DV
4% of the DV
Riboflavin
30% of the DV
12% of the DV
Niacin
35% of the DV
32% of the DV
Zinc
50% of the DV
48% of the DV
Iron
25% of the DV
16% of the DV
Selenium
None
36% of the DV
The Impossible Burger is just one of the best-known examples. There are much healthier vegan burgers out there.
On the other hand, there is a burger list with the best ingredients among the vegan burgers reviewed and tried by The Beet. Among them Veggie Patty by Big Mountain Foods. Veggie Patty by Big Mountain Foods is a female-led business is owned by a mother-daughter team in Vancouver but available at Kroger stores in the US.  These patties are big, thick and taste healthy, with yellow split peas, carrots, green peas, red pepper, sunflower seeds, chia seeds, onion, garlic and flavored with liquid smoke. The texture and consistency are satisfying to anyone who loves a big juicy burger.
To conclude, the content of the vegan burger you prefer is very important. For the meat part of the hamburger, mostly vegetables, whole grains, and legumes are used. These ingredients, which make it rich in fiber, vitamins, and minerals, allow the hamburger to be healthier.
If you are going to buy a packaged veggie burger, you should definitely pay attention to the content and the values written on it. Because some burgers sold in markets can be quite high in sodium. Look carefully at the preservative list so that your vegan burger, which you think is healthy, will not harm you. At this point, what experts and vegans in general recommend is undoubtedly to make your own vegan burger. If you want to buy it from the market or have a veggie burger for lunch, you should pay attention to the values in it.
"The reality is that something isn't healthy just because it is plant-based," says dietitian Lindsey Wohlford. That's why you should choose vegan burgers that do not contain preservatives.
If you are looking for a vegetarian burger recipe, try Hot Skilacci from "The Vegetarian Hannibal".
Check out our other articles about veganism and vegetarianism:
References:
Photos:
Unsplash and Impossible Foods.