Best rice pudding recipe. Rice puddings can be found in almost every country. Even within a single country, recipes can differ widely. The dessert can be prepared in two ways: boiled or baked. Depending on the technique of preparation and the materials used, different types of pudding exist. Rice puddings typically contain the following ingredients:

Ingredients (4 servings):
1liter milk
125 gr (4.40 ounces) sugar
200 ml water
200 gr (7.05 ounces) rice (short-grained white rice)
Cinnamon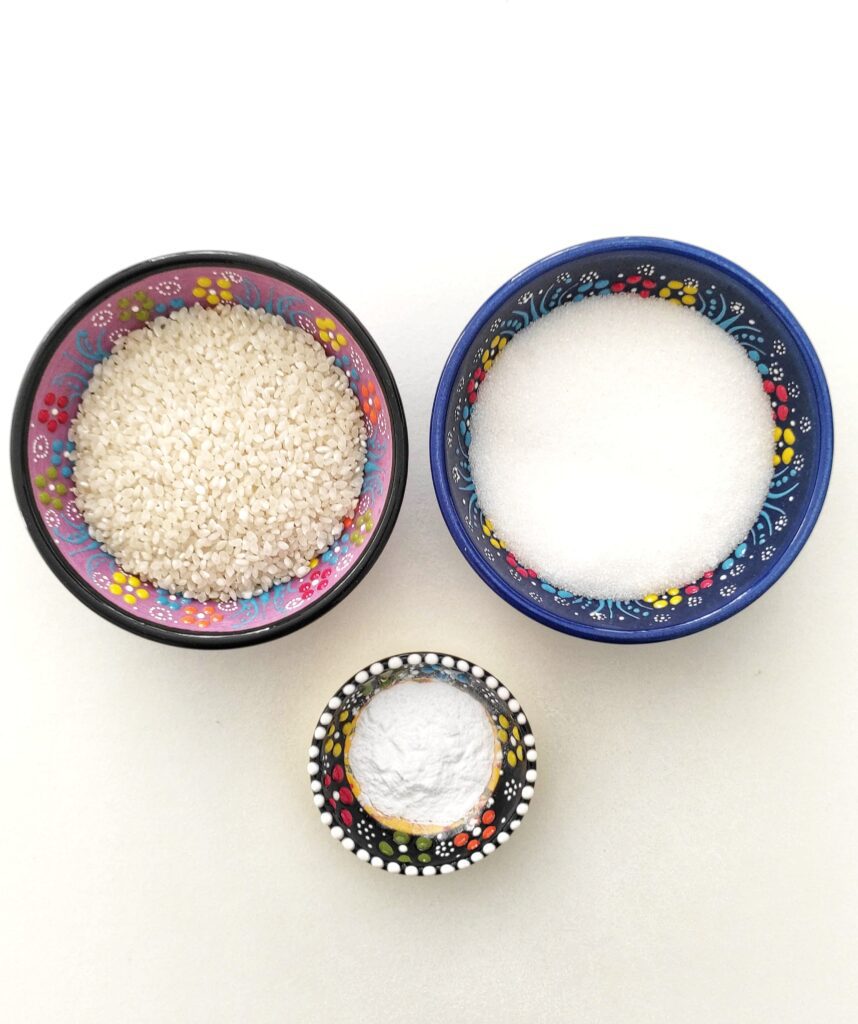 How to prepare the best rice pudding:
Wash the rice and cook with 200 ml water over medium heat for about 5 minutes.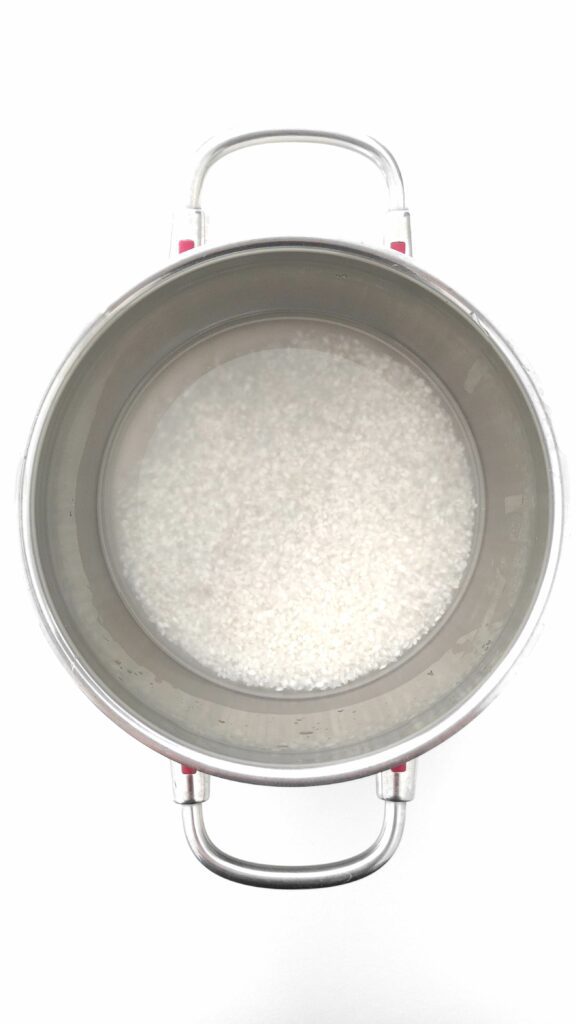 After 5 minutes: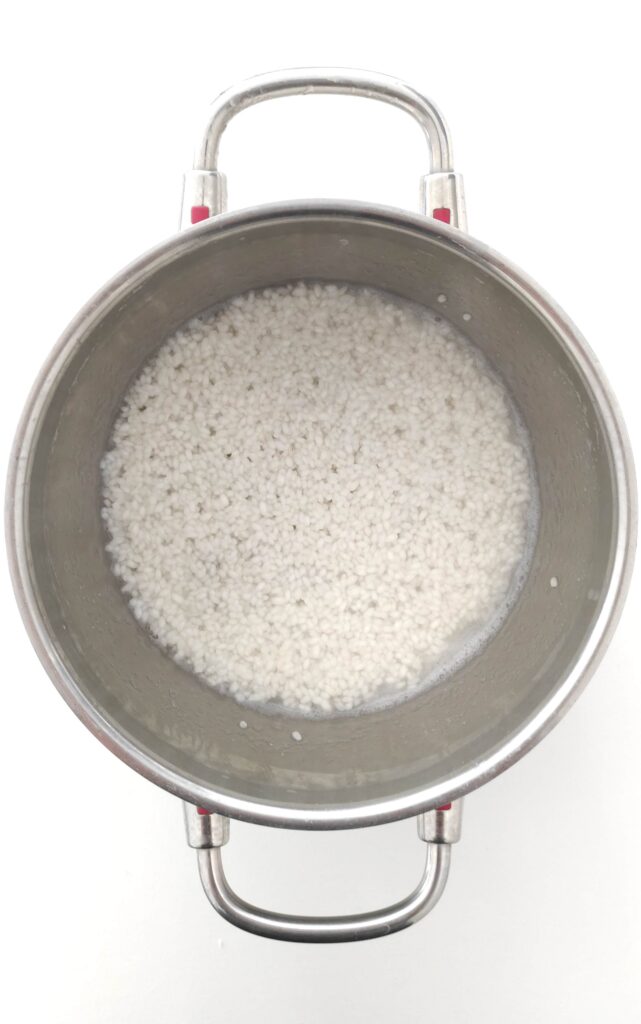 Add milk and cook for 20-30 minutes, stirring continuously, until it has thickened, over medium heat.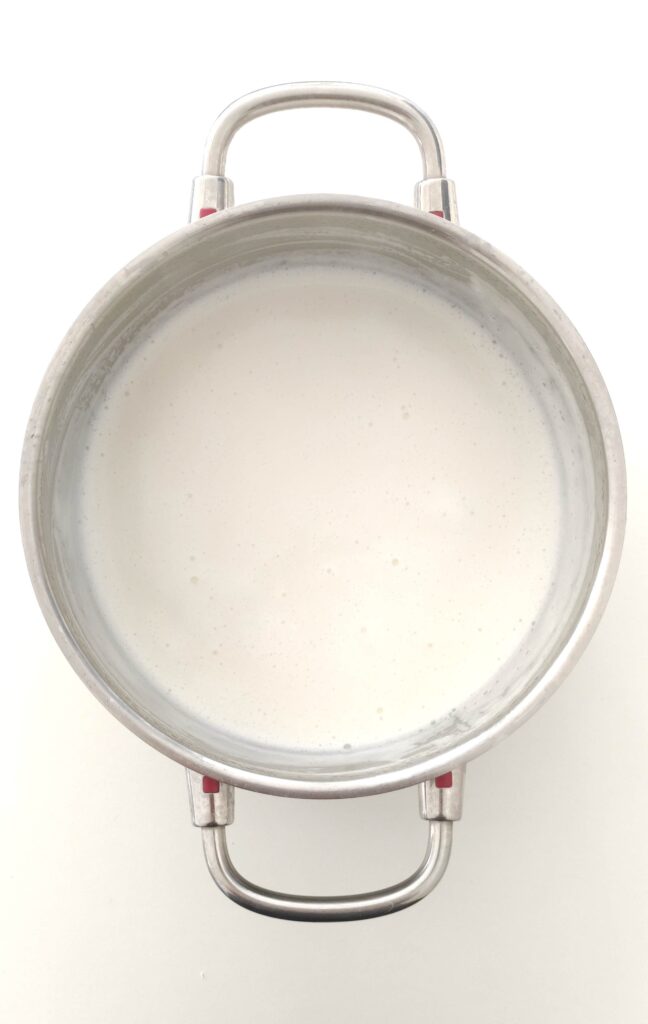 Add sugar and cook for another 5 minutes.
If your rice pudding is not thick enough, add 10 gr starch and cook until it has thickened.
Your rice pudding is ready 🤤.
Serve it cold with cinnamon, crushed hazelnuts or with your favorite jam🍓🍒🍑🥭
Bon Appétit 😊
Did you make this recipe?
Please let me know how it turned out for you! Leave a comment below and share a picture on Instagram with the hashtag #the_vegetarian_hannibal
For more vegetarian recipes click here!
For vegan recipes, click here!
"The following is a list of various rice puddings grouped by place of origin.
Middle East, North Africa, West Asia
Moghli (Levantine) with anise, caraway, and cinnamon
Muhalibiyya (Arabic) with milk, rice flour, sugar, and rosewater
Fırın sütlaç (Turkish) baked, with milk, eggs, and cinnamon
Sütlaç (Turkish), served as cold; often browned in a salamander broiler and garnished with cinnamon. May be sweetened with sugar or pekmez.
Riz bi haleeb (Levantine), (lit. "rice-with-milk") with rosewater and occasionally mastic
Roz bil-laban (Egyptian), (lit. "rice-with-milk")
Sholezard (Iranian) made with saffron and rosewater. Some variations use butter to improve the texture. It is especially served on Islamic occasions in months of Muharram and Ramadan.
Shir-berenj (Iranian) made with cardamom
Zarda wa haleeb (Iraqi) rice prepared with date syrup served in the same dish as with rice prepared with milk
Gatnabour (Armenian), (lit. "milk pudding")
Südlü aş (Azerbaijani), (lit. "rice dish with milk)"