Are you looking for a quick and simple pasta recipe? Creamy pasta farfalle with spinach and onion will be one of your favourite pasta recipes.
When I was studying in Italy, I came home one day and found, that I had nothing to eat. At this moment my mother called me. I told her:" I am hungry, however, I have nothing to eat."
She told me to go to the fridge and tell her what I had in the fridge. 1 pack of frozen organic chopped spinach, 1 pack of cream and 3 small onions and 1/2 pack farfalle pasta. It was all I had…
Since that day, this quick and simple pasta recipe has benn one of my favourite recipes.
This recipe is so simple and delicious, that I would put it on the menu, if I had a restaurant.
You will love it 🙂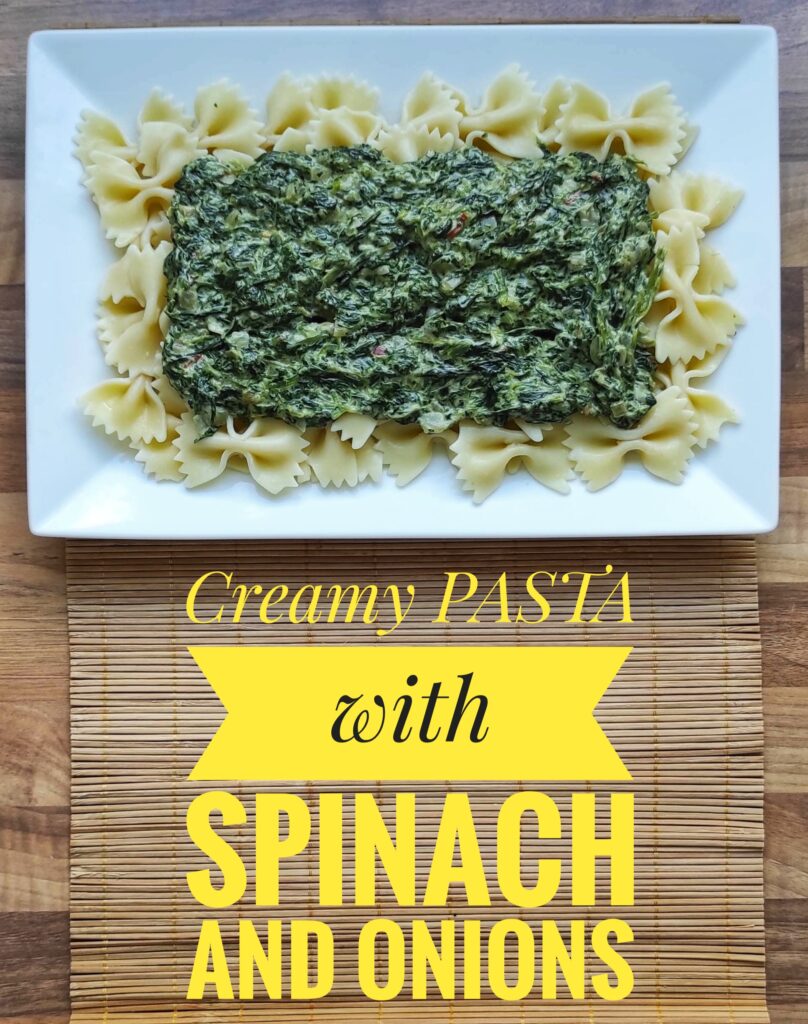 Ingredients (2 servings)
250 gr Farfalle Pasta
2 finely chopped onions
250 gr chopped organic spinach
200 ml cream/cooking cream
1/2 teaspoon chili flakes/powder
1 teaspoon salt(1/2 for the pasta, 1/" for the sauce)
1/2 teaspoon black pepper
5 tablespoon olive oil or sunflower oil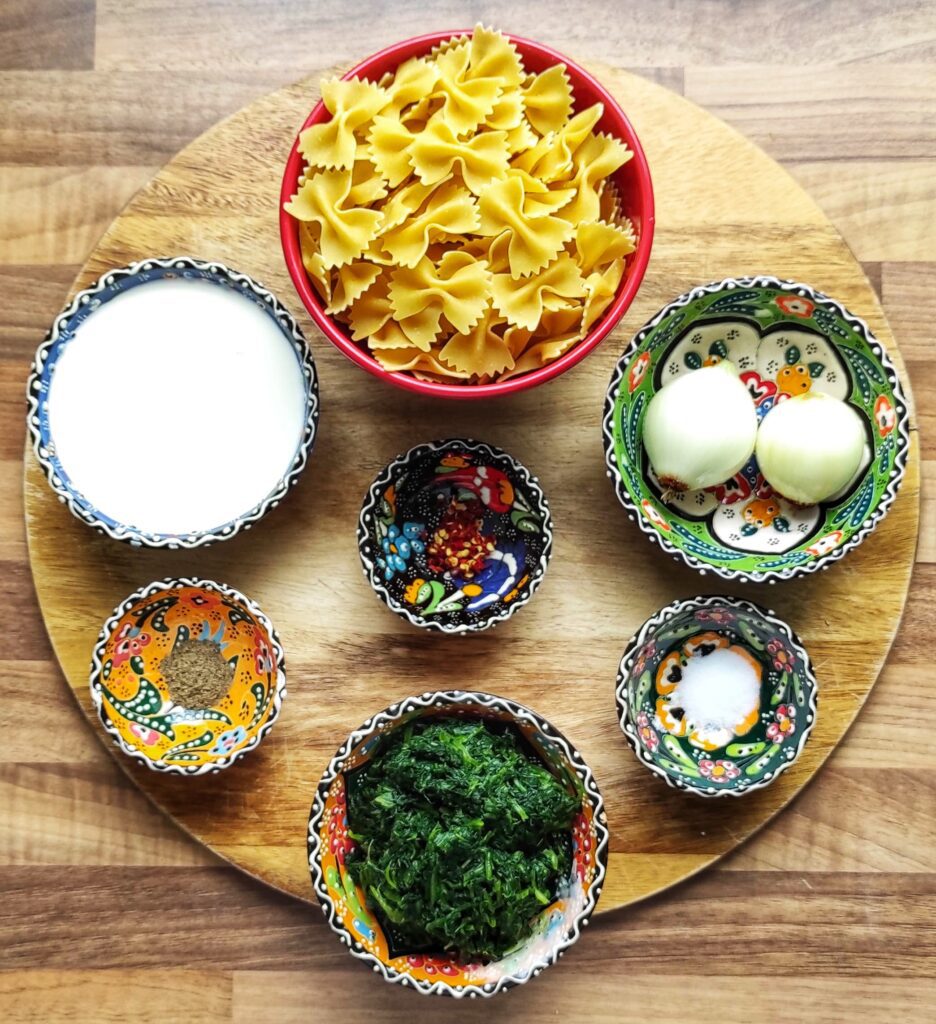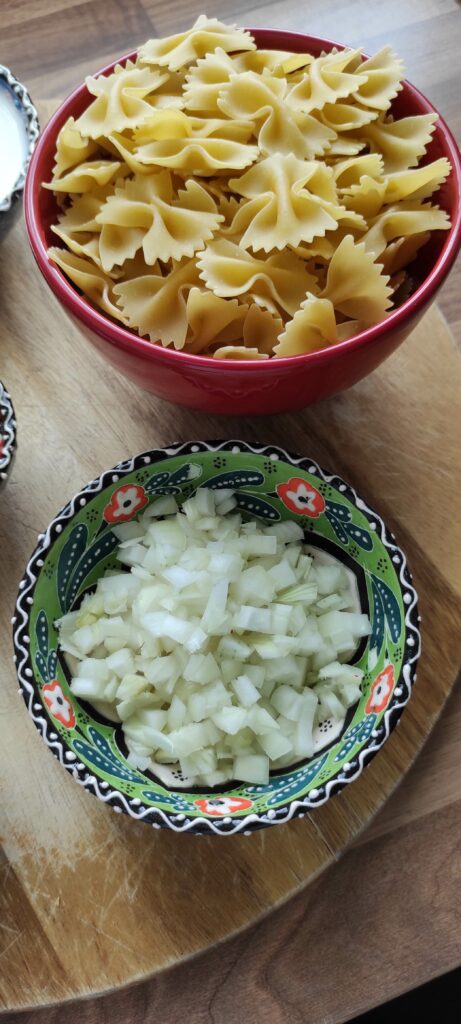 Preparation of the Pasta Farfalle
Fill a large saucepan with water, put the lid on and bring to the boil over a high heat.
Add a good pinch(1/2 teaspoon) of salt.
Once the water is boiling, stir in the pasta and cook it according to the packet intructions.
Drain the pasta in a colander over the sink.
Preparation of the Sauce
Heat olive oil / or sunflower oil in a pot over high heat
Add chopped onions, salt, black pepper and sauté for 1 minute.
Lower the heat. Add spinach and sauté about 4-5 minutes.
After 4-5 minutes, add cream and cook for 1-2 minutes.
SERVE WHILE STILL HOT!!!
Bon Appétit