Ingredients (2 servings)
250 gr rigatoni pasta
1 finely chopped medium onion
100 gr chopped organic tomato / you can use 1 medium chopped fresh tomato
100 ml heavy cream
75 gr grated cheese, I use a mix of Cheddar and Mozzarella.
1/2 teaspoon chili flakes/powder
2 garlic, finely grated
1 teaspoon salt(1/2 for the pasta, 1/" for the sauce)
1/2 teaspoon black pepper
5 tablespoon olive oil or sunflower oil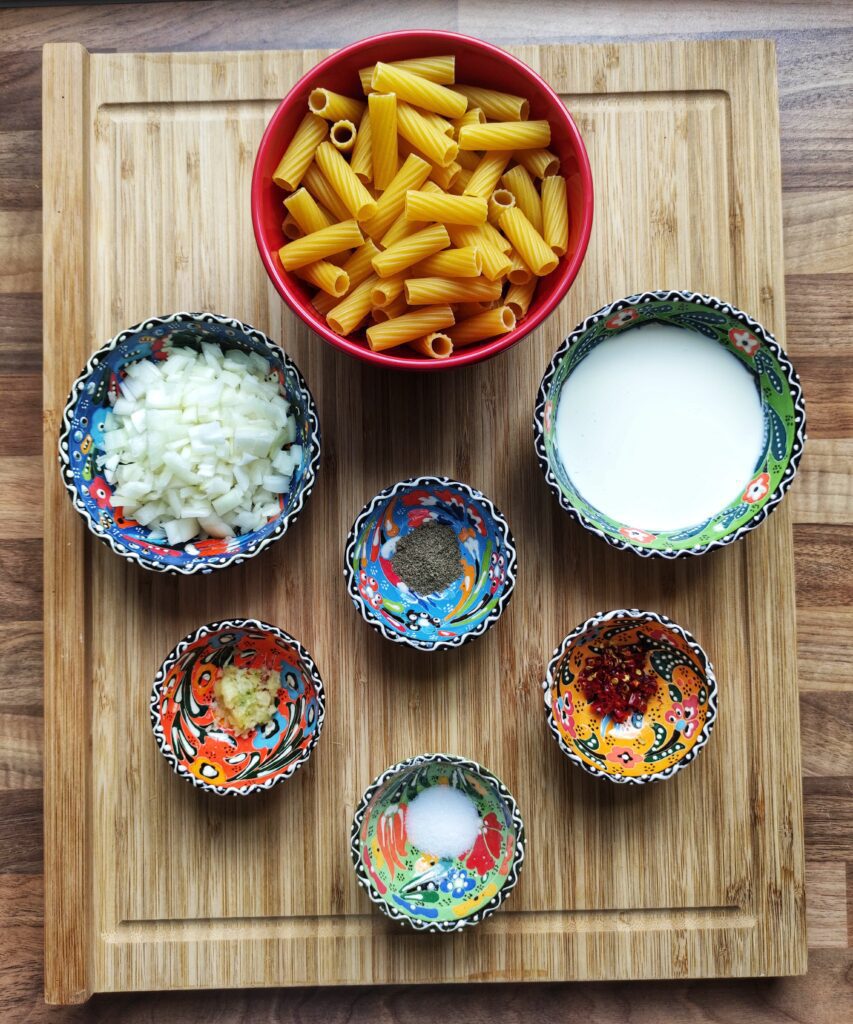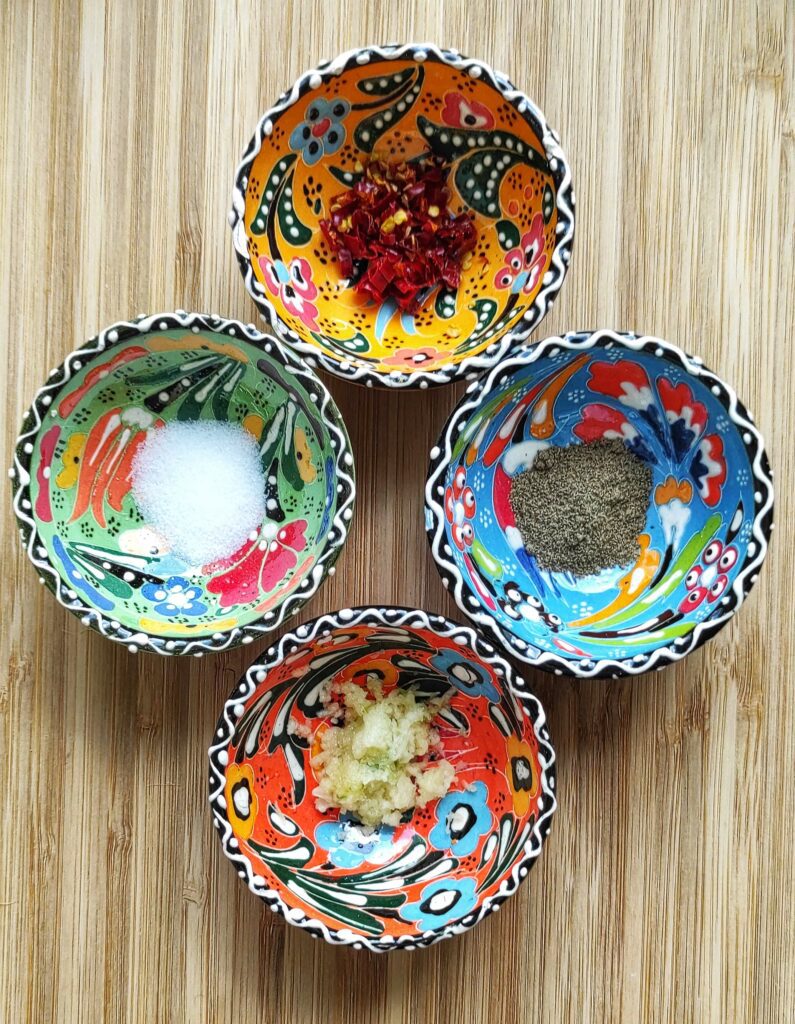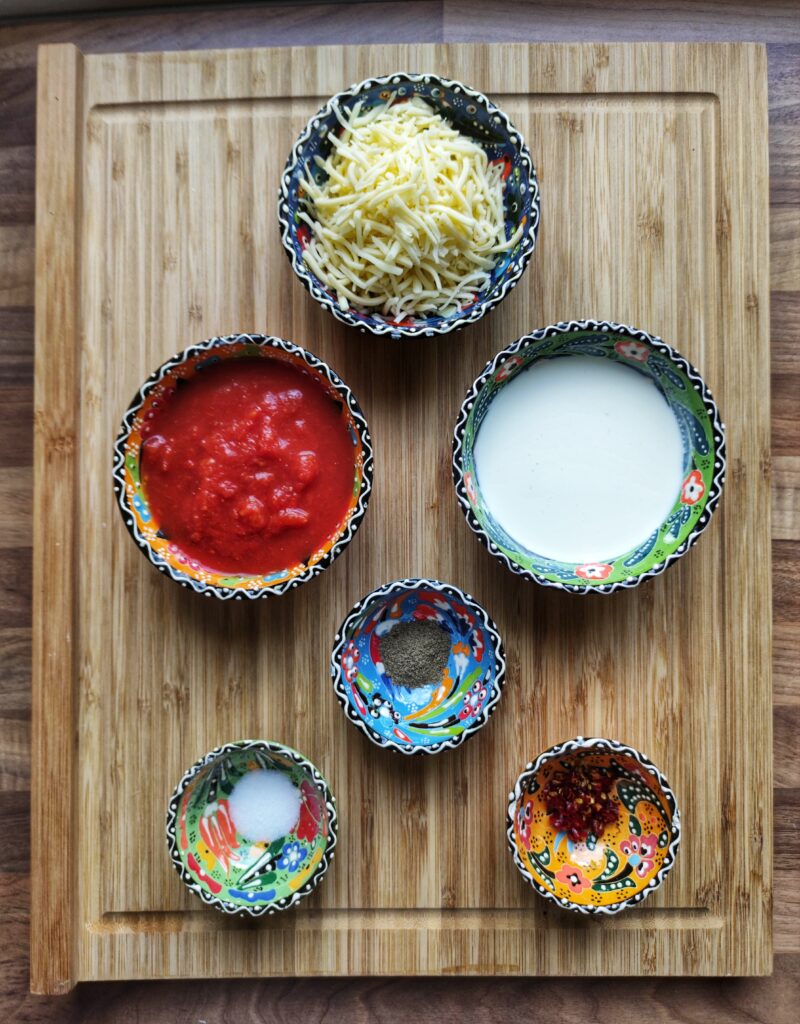 Preparation of the Pasta
Fill a large saucepan with water, put the lid on and bring to the boil over a high heat.
Add a good pinch(1/2 teaspoon) of salt.
Once the water is boiling, stir in the pasta and cook it according to the packet intructions.
Drain the pasta in a colander over the sink.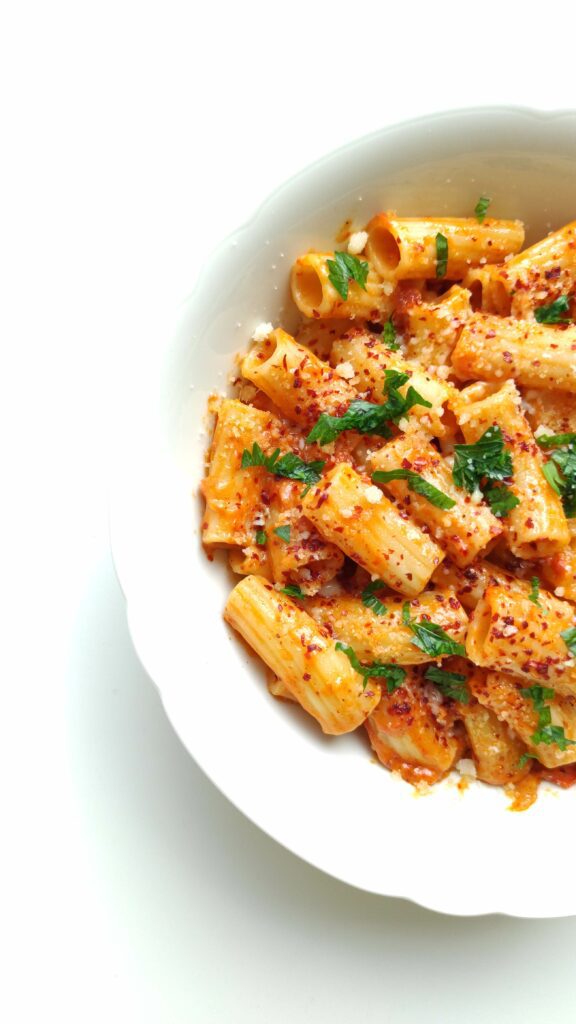 Preparation of the Sauce
Heat olive oil/sunflower oil in a pot over high heat
Add chopped onions, garlic and sauté for 1 minute.
Lower the heat. Add salt, black pepper, chili flakes,tomatoes and cook for about 4-5 minutes over medium heat.
After 4-5 minutes, add cream and cook for 1-2 minutes.
Add grated cheese, rigatoni pasta and mix well.
SERVE WHILE STILL HOT!!!
Bon Appétit.