Today I would like to show you how to make chickpea curry with coconut milk and potato. This is an easy vegan recipe. Simple, healthy and delicious.
Ingredients (2-3 servings)
350 – 400 gr chickpeas
1 large onion, chopped
2 small potatos
1 large carrot, peeled and diced
2 garlic cloves, minced
1 teaspoon curry
1 teaspoon salt
1 teaspoon black pepper
1 teaspoon chile powder or cayenne
100 ml water
Juice of 1/2 lemon
300-350 gr coconut milk or cream
3-4 tablespoon olive oil
40-50 gr coriander/cilantro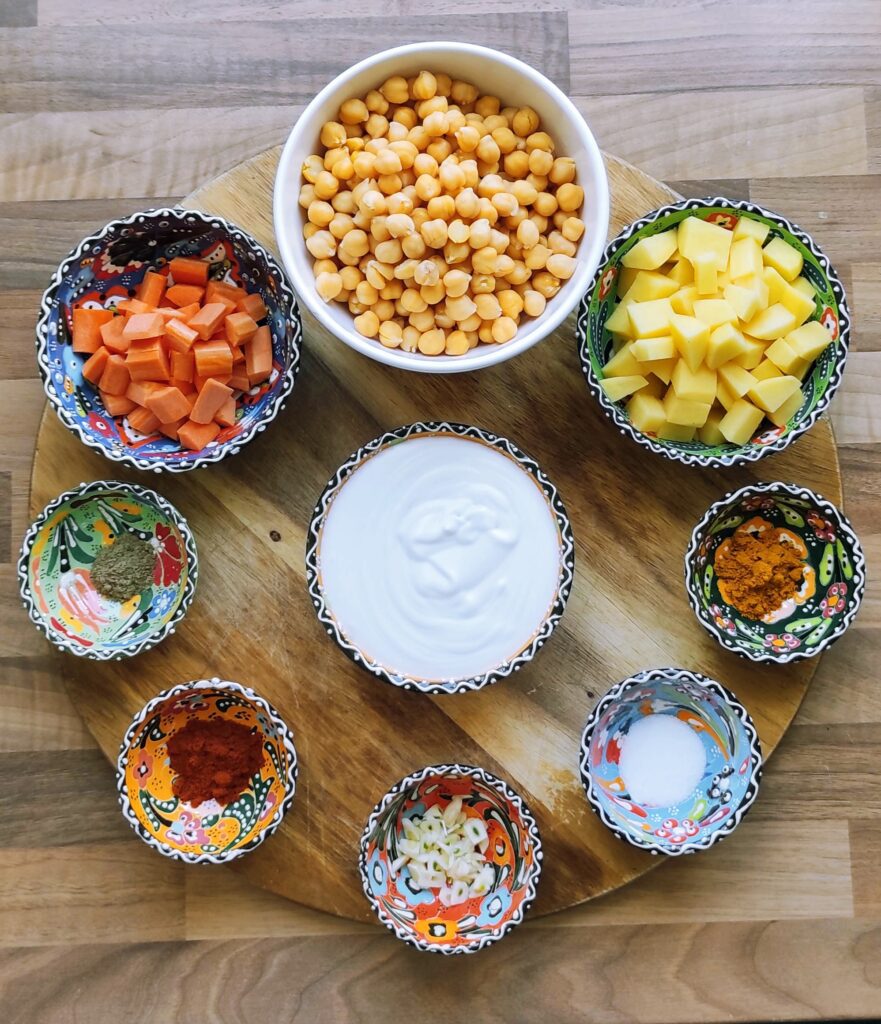 Preparation
Heat olive oil in a large stock pot over medium high heat.
2. Add onion and cook about 2-3 minutes until it softens.
3. Add chickpeas, give it a good mix and cook 2-3 minutes.
4. Add potatos, carot give it a good mix again and cook for 2-3 minutes.
5. After 2-3 minutes, add curry, garlic, black pepper, salt, HOT chili powder and juice of lemon. Mix it again and lower the heat.
6. Over low heat, add coconut milk and 100 ml HOT water. Mix it and cook it for another 10 minutes until potato is done. After 10 minutes add some chopped coriander and serve it with rice.
Bon Appétit
Visit my Youtube channel "The Vegetarian Hannibal" for more vegan and vegetarian recipes.