Alison Roman's Caramelized Shallot Pasta Recipe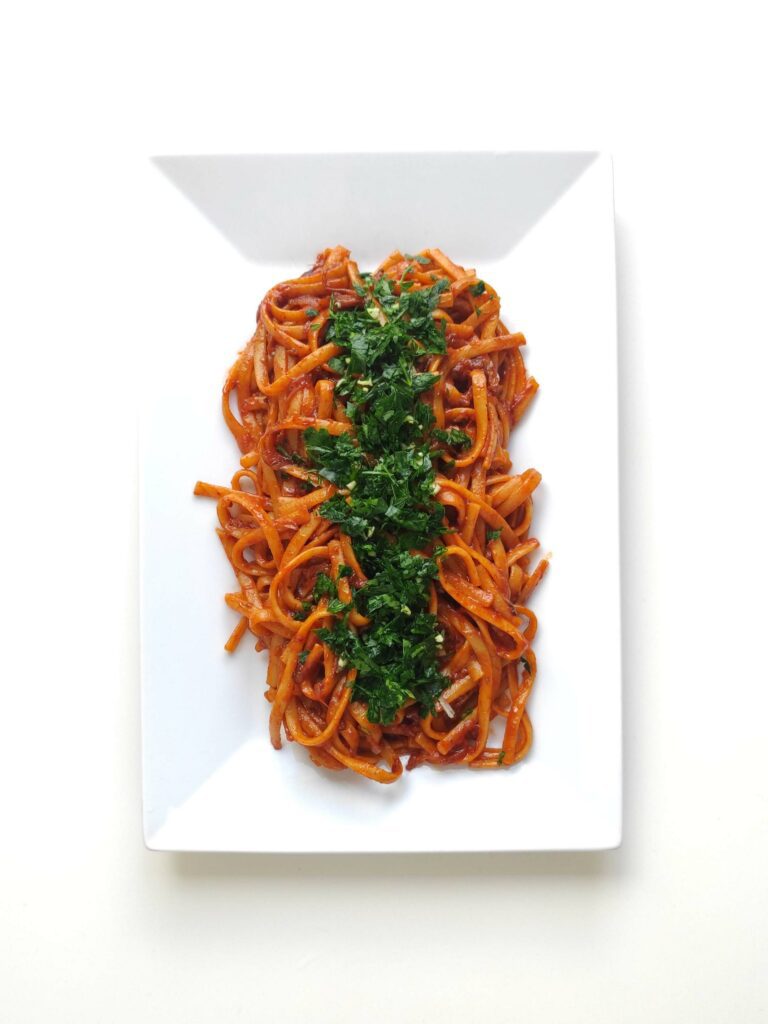 Today I was sitting in the kitchen wondering which recipe to share with you. Then I opened the kitchen cupboard and realized that I didn't really have much choice. I had a few kinds of pasta, potatoes, and shallots in the cupboard, and no vegetables in the fridge other than tomatoes. Looking at the ingredients I had, I thought of Alison Roman's Caramelized Shallot Pasta recipe.
I've shared Alison Roman recipes before, which were a big hit with those who follow me here or on Instagram and Facebook. If you are vegan, you should definitely try the spiced chickpea stew recipe. Alison Roman… After trying the Spiced Chickpea Stew, I started to like this beauty. I think she is hot. Is she married? Anyway, let's get back to the recipe.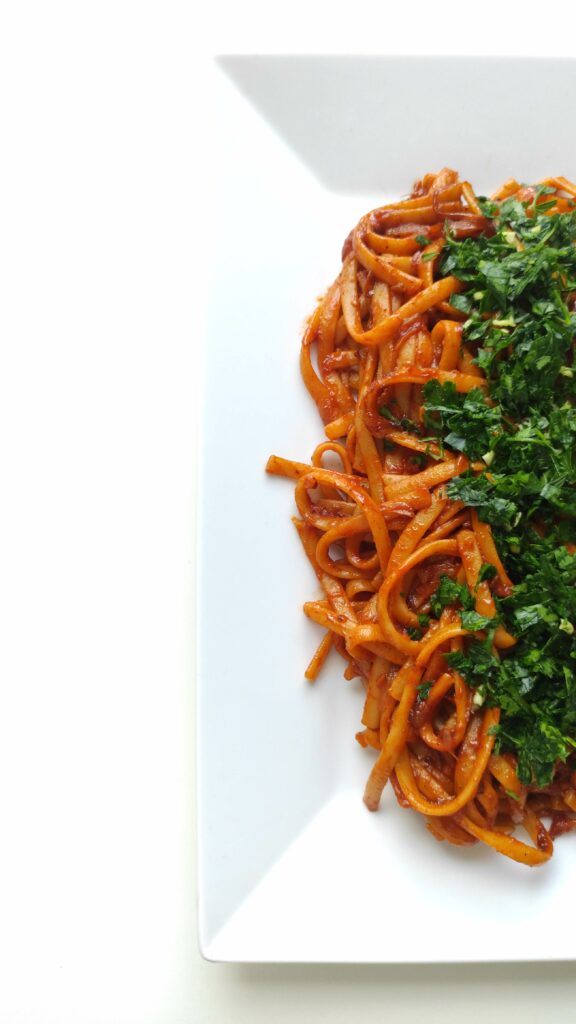 Ingredients for Alison Roman's Caramelized Shallot Pasta
I prepared this dish for my girlfriend and the first thing that came to both of our minds was this: How can this flavor come out with just shallot? I am sure there will be people around you who will think the same. Because the main ingredients are pasta and shallot. The fact that the shallot is caramelized adds a very interesting flavor to this seemingly simple dish. You will love this recipe.
Let us take a closer look at the ingredients.
250 g ( 9 ounces) Linguini
4-5 medium (5 ounces) sliced shallots

2 tablespoons of tomato paste
4-5 medium finely chopped garlic cloves
1 cup of finely chopped parsley

1/4 cup of olive oil
1/2 teaspoon salt
1/2-1 teaspoon chili flakes
1/2 teaspoon black pepper
That's it. Alison Roman's Caramelized Shallot Pasta Recipe calls for anchovies but as we will prepare the vegan version, we will not use anchovies.  Please note that you can only use Linguini. Do not use Spaghetti.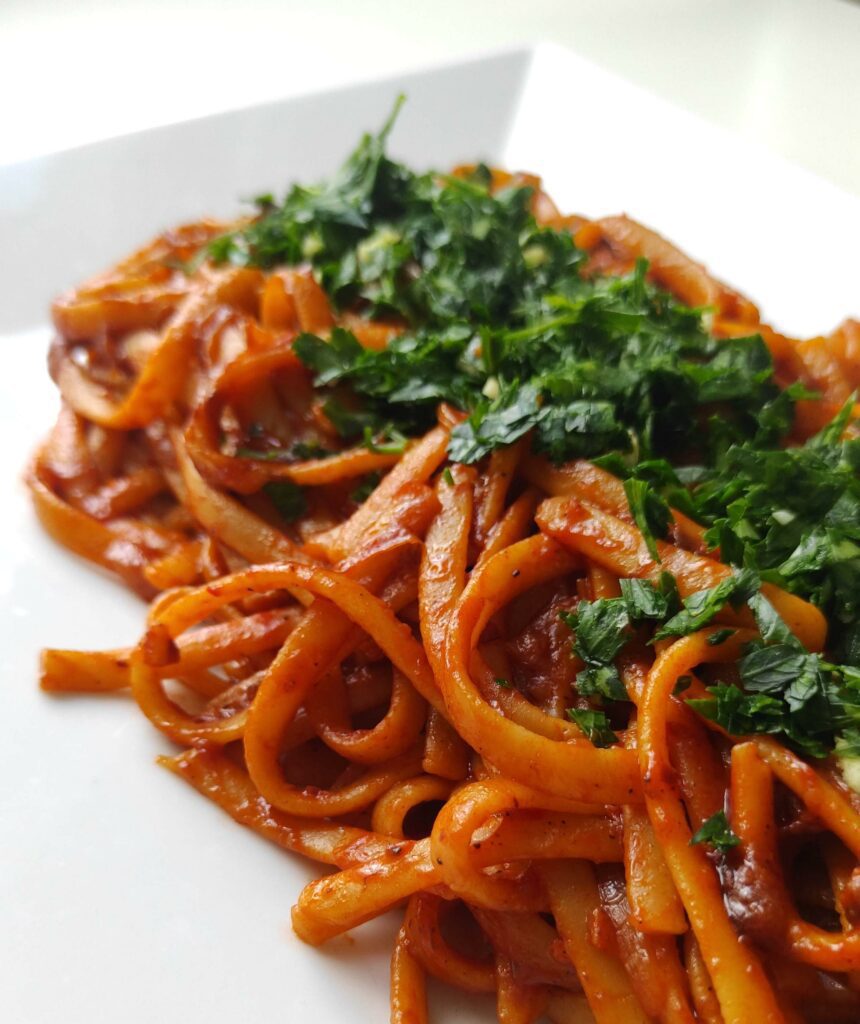 Preparation
Heat olive oil in a large pan over medium-high heat. Add the finely chopped garlic, sliced shallots, salt, and pepper.
Cook the shallots for 15 to 20 minutes, stirring regularly until they are completely softened and caramelized.
At the same time cook the linguine in another pot of salted water according to the package instructions.
When the shallots are golden brown, lower the heat, and add tomato paste and chili flakes. Cook for 5 over low heat.
When die Linguini is ready, drain it. You must keep 1/2 glass of pasta water.
Combine the pasta water with the shallots and cook for 5 minutes.
Add the linguini and give it a good mix.
A finely chopped garlic clove and parsley are combined in a small bowl along with flaky salt and pepper.
Your delicious Caramelized Shallot Pasta is ready to enjoy.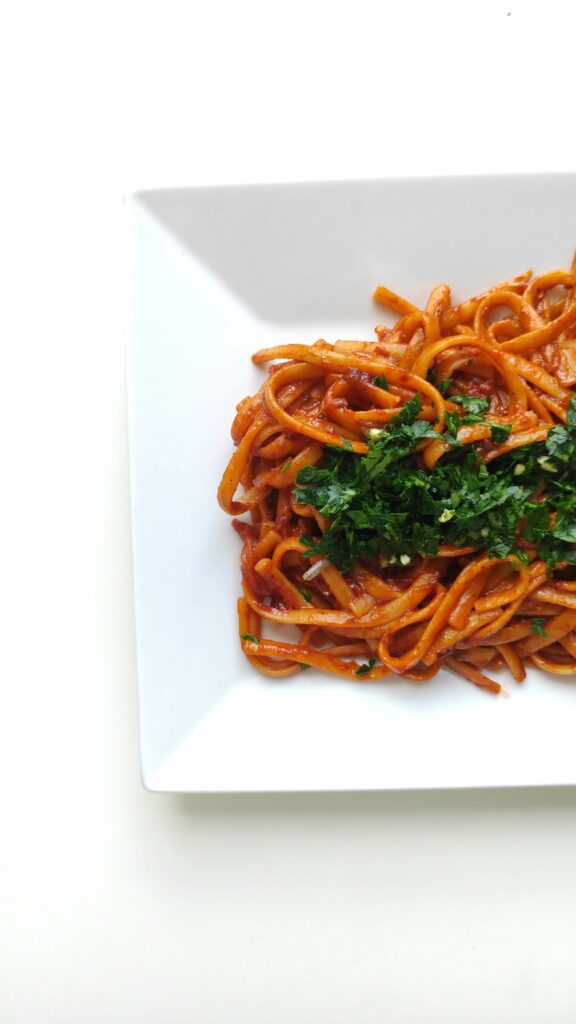 Check out my other vegan and vegetarian recipes! If you are looking for information about veganism, visit my blog.
Summary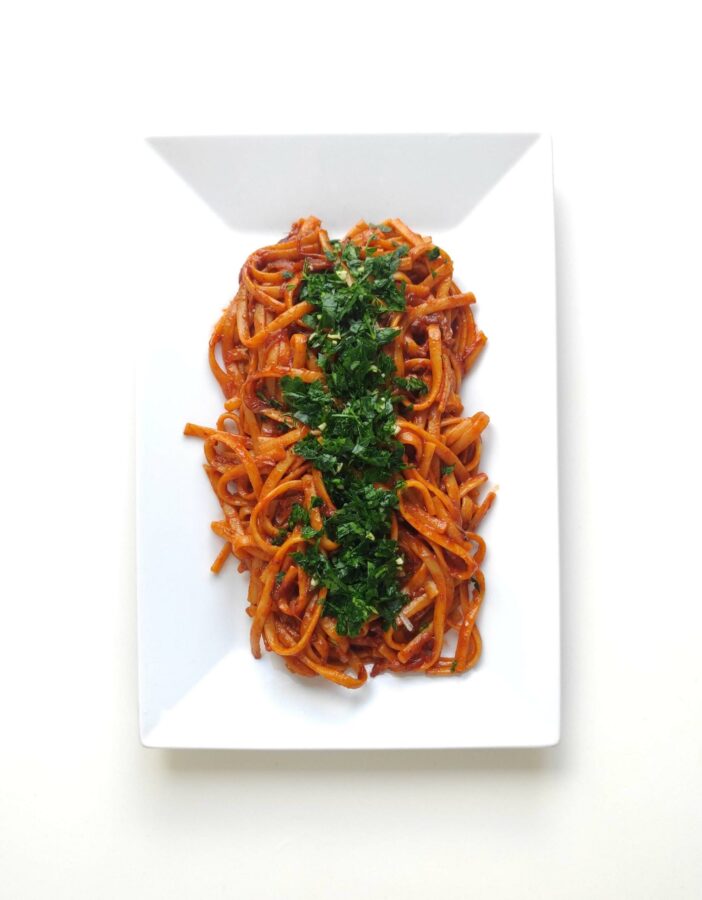 Recipe Name
Alison Roman's Caramelized Shallot Pasta
Author Name
Published On
Preparation Time
Cook Time
Total Time
Average Rating
Based on 4 Review(s)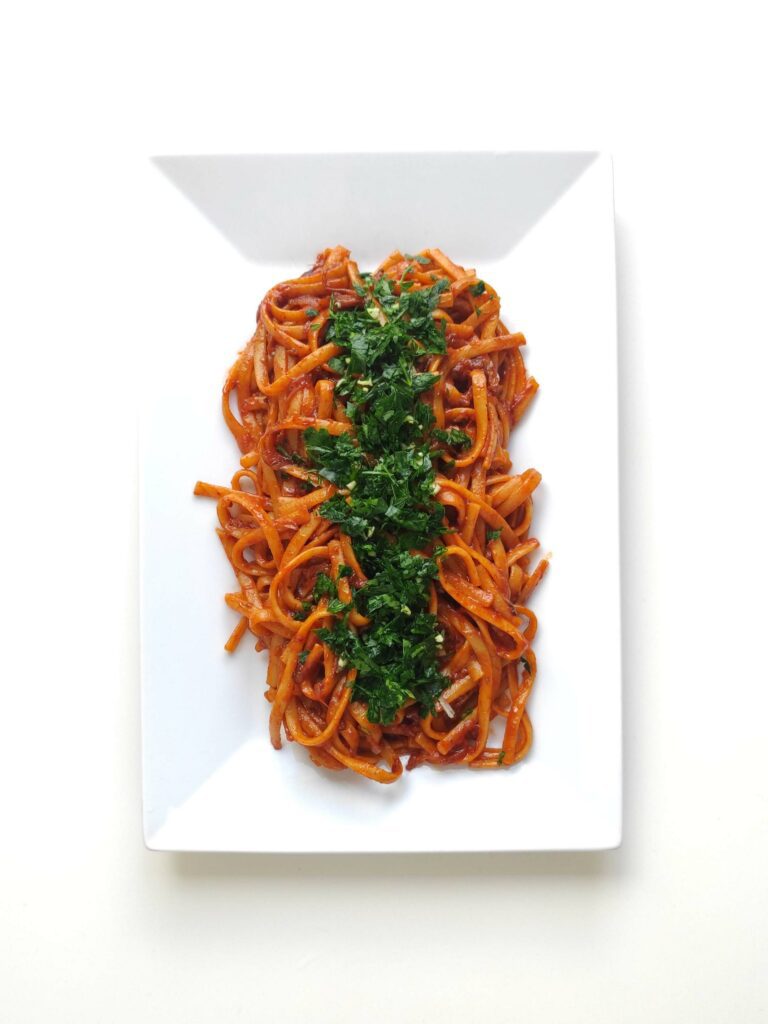 Alison Roman's Caramelized Shallot Pasta Recipe
Recipe Card powered by
Summary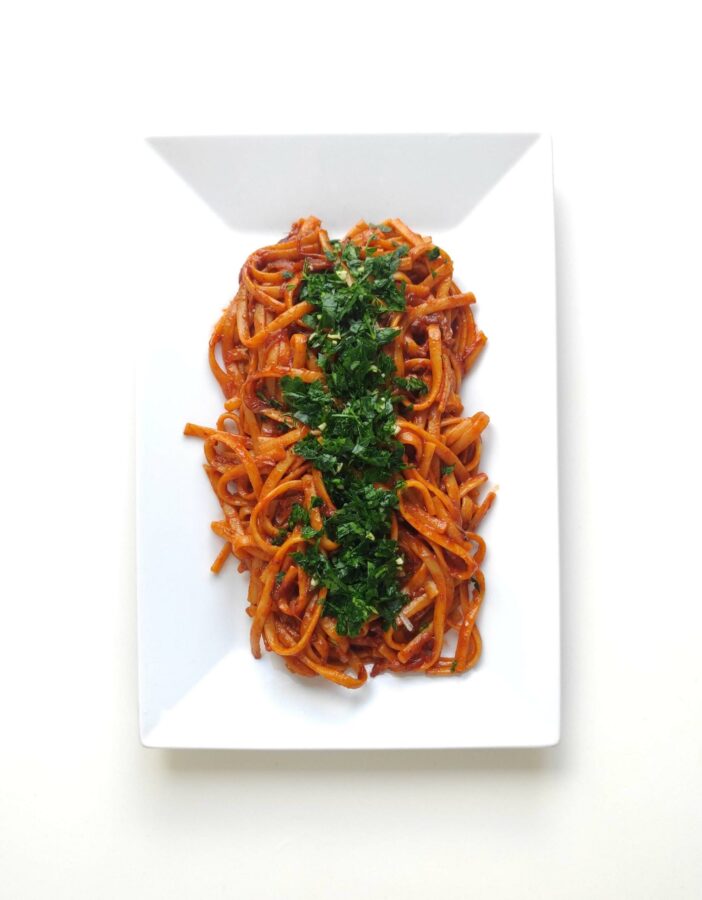 Recipe Name
Alison Roman's Caramelized Shallot Pasta
Author Name
Published On
Preparation Time
Cook Time
Total Time
Average Rating
Based on 4 Review(s)