Borek Recipe | Spinach and Cheese Burek
Borek Recipe (Spinach and Feta Filling)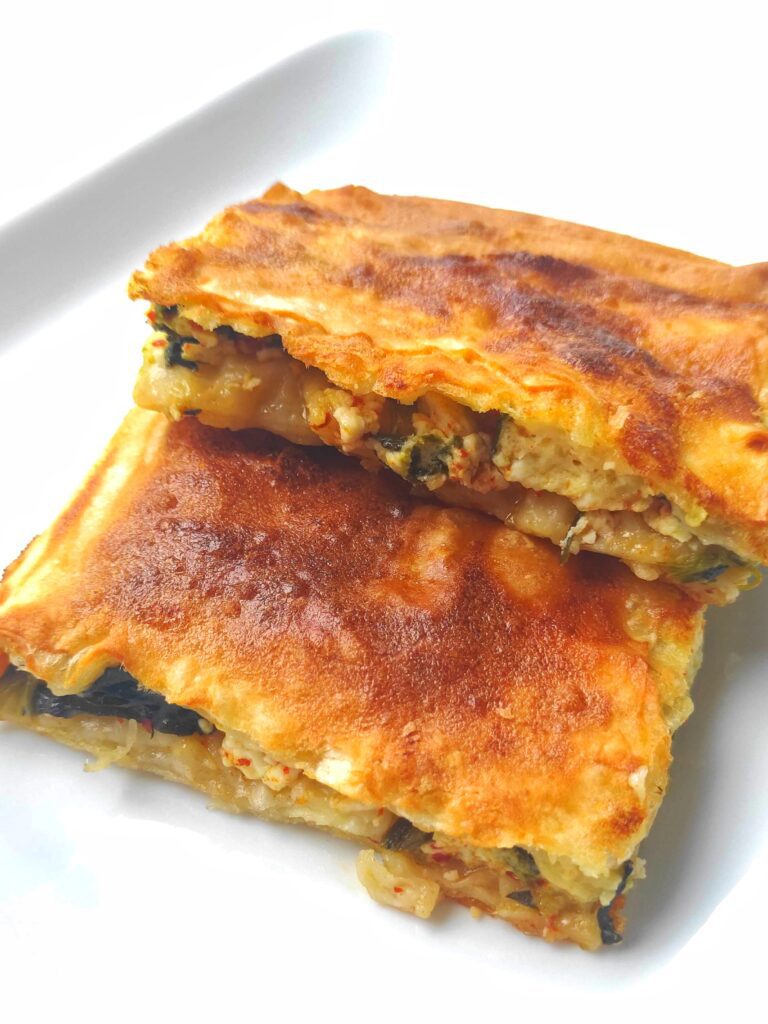 A couple of weeks ago I shared with you an easy Turkish borek recipe. For the filling, we used feta cheese and fresh parsley, which is one of the best and easiest fillings for a borek recipe. Today, I want to share with you a similar recipe with a different filling and some small changes.
Today, we will use spinach and feta cheese for our borek. This is one of my favorite borek fillings. We will follow similar steps. The only difference is, we will use homemade yogurt instead of milk and more eggs. In the next few weeks, I will share with you more easy and delicious borek recipes.
Börek is said to have originated in Turkey, notably the Anatolian areas of the Ottoman Empire, around 160 BC. Even though that was 2,177 years ago, this ancient Turkish meal is being made today in countries all over the world.
I hope you enjoy this recipe!
Did you make this recipe? Please let me know how it turned out for you! Leave a comment below and share a picture on Instagram with the hashtag #the_vegetarian_hannibal
Ingredients
Phyllo dough: You need 500 g (5 layers) filo dough phyllo dough. You can find phyllo sheets in almost every supermarket or online.
Feta Cheese: You can use feta/sheep's milk cheese. 200 g.
Spinach: We need 250 g fresh spinach. To get the best results, you have to use fresh spinach.
Egg: You need 3 organic eggs for the sauce.
Butter: 125 g melted organic butter.
Yogurt: 1 cup of yogurt
Sunflower oil: 100 ml sunflower oil for the sauce. You can use rapeseed oil, too.
That's it, this is all you need for an easy, delicious borek recipe.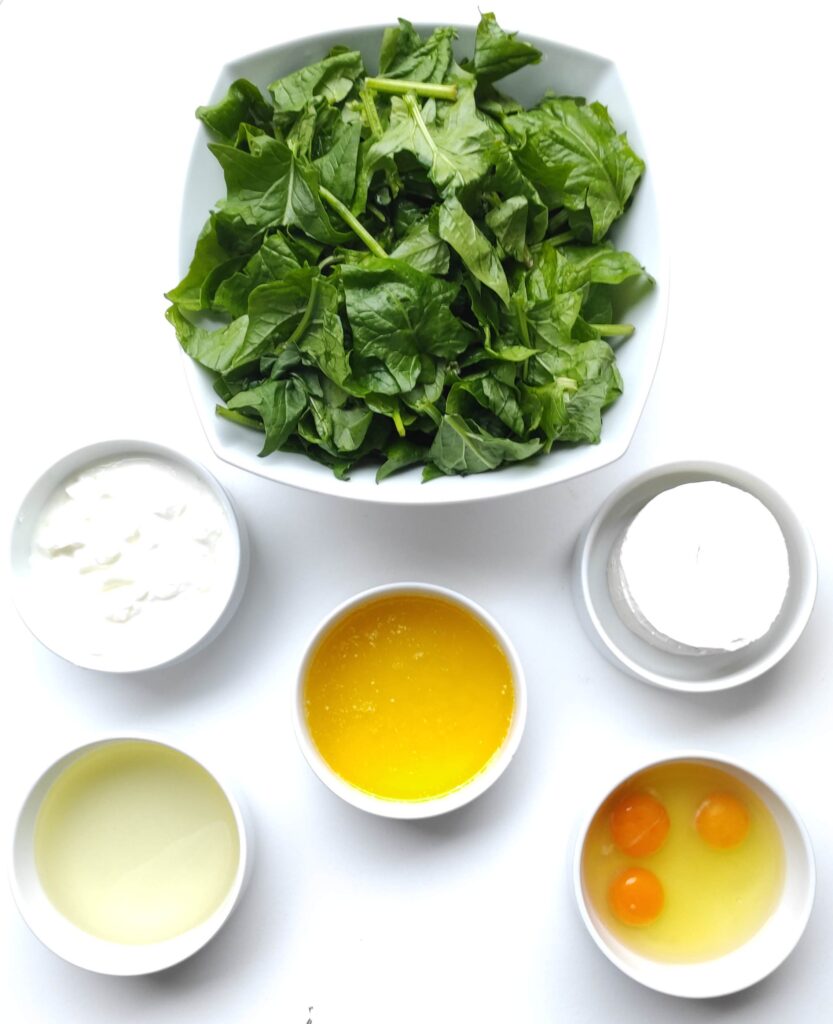 Borek Recipe Variations
You can use any other kind of collard greens like kale, spring greens, leek, or scallions instead of spinach. If you are vegan, use flax eggs, nut or soy milk, and vegan cheese.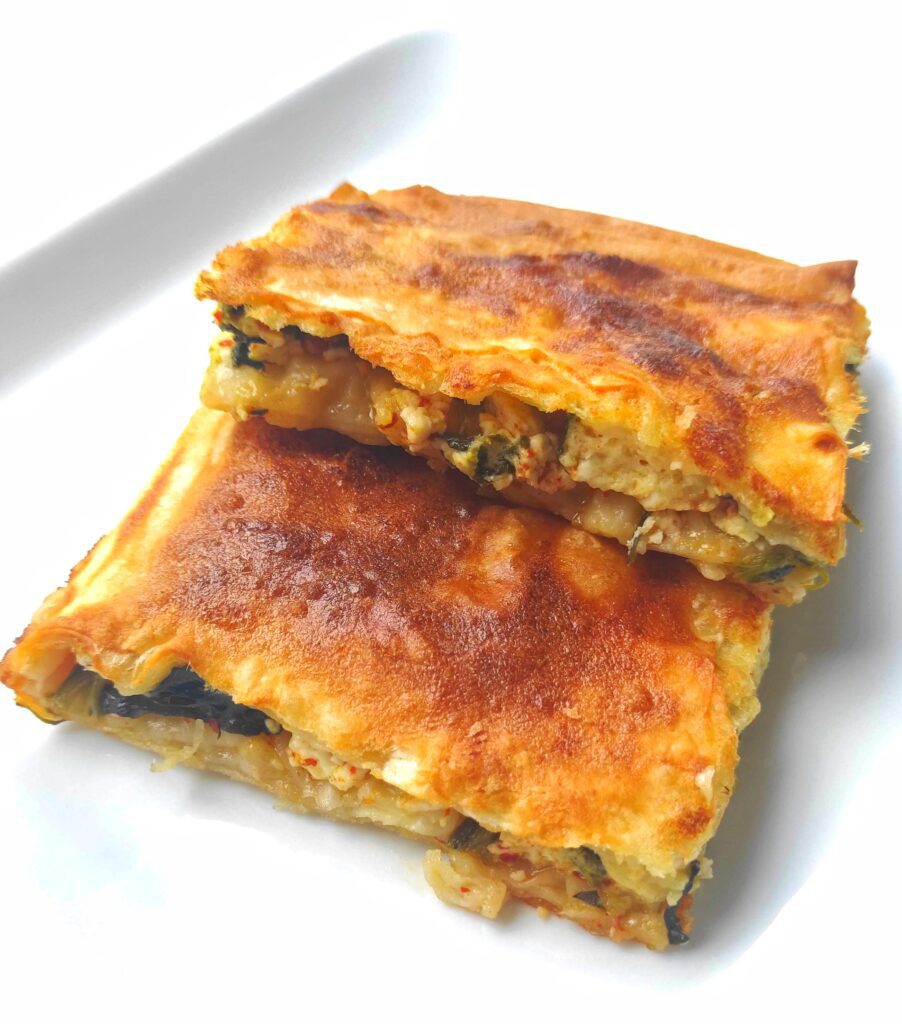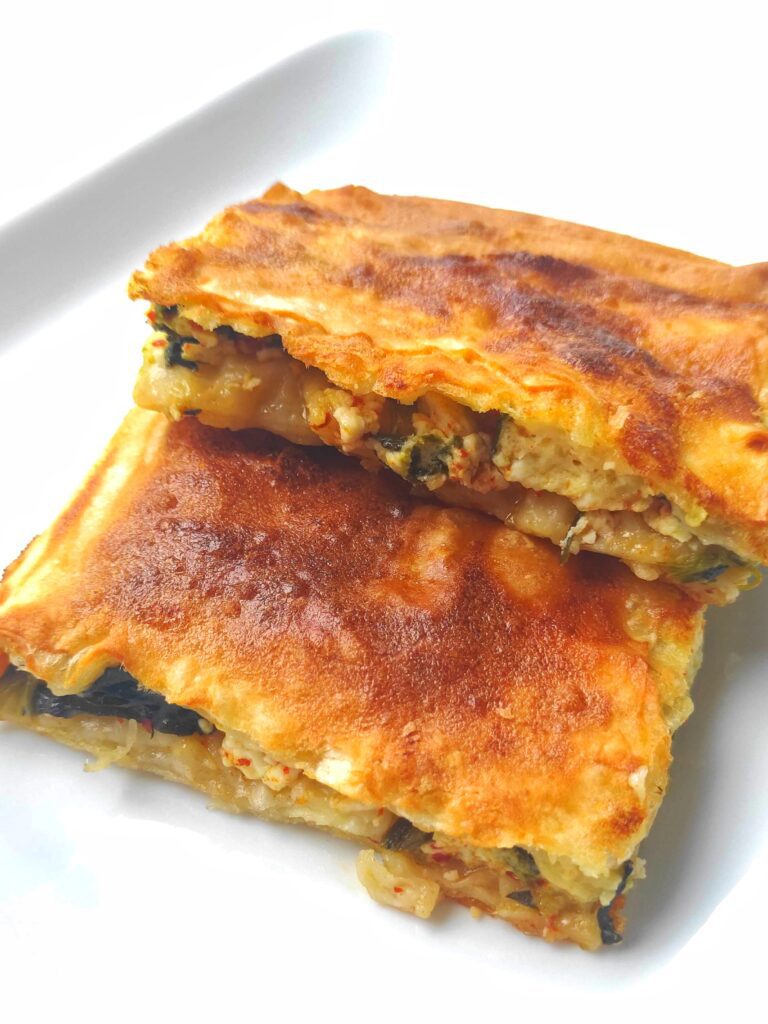 Borek Recipe | Spinach and Cheese Burek
Borek With Spinach and Feta
Instructions
Before you use the spinach, you have to squeeze water out of the spinach. Because the spinach of water can be very bitter. Place the spinach in a bowl, add some salt and using your hands, squeeze the water out.

Add the feta cheese.

Mix well with your hands.

Prepare the sauce.

In another bowl, combine sunflower oil, yogurt, and eggs. Mix well.

First Layer:

With a brush, coat the bottom of the baking pan with melted butter and place 2 phyllo sheets in it. Using a brush, spread the sauce and melted butter on the first layer.

2. Step:

Place a phyllo sheet and sprinkle about 1/2 of the cheese mixture evenly over it.

Step 3:

Place the fourth phyllo sheet, add butter and sauce. Spread the sauce and butter using a brush. Add the other half of the feta spinach mixture.

Step 4:

Fold the ends and cover the filling.

Step 5:

Place the last phyllo sheet and the rest of the sauce and butter on it. Use the brush again.

Step 6:

Before you place your borek in the oven, slice it into squares.

Preheat oven to 170 degrees (340 Fahrenheit) and bake for 30-40 minutes or until golden brown. Your delicious borek is ready to enjoy:)
borek recipe, borek, burek recipe, borek recipes
Recipe Card powered by