Mediterranean Chickpea Salad | Chickpea Salad Recipe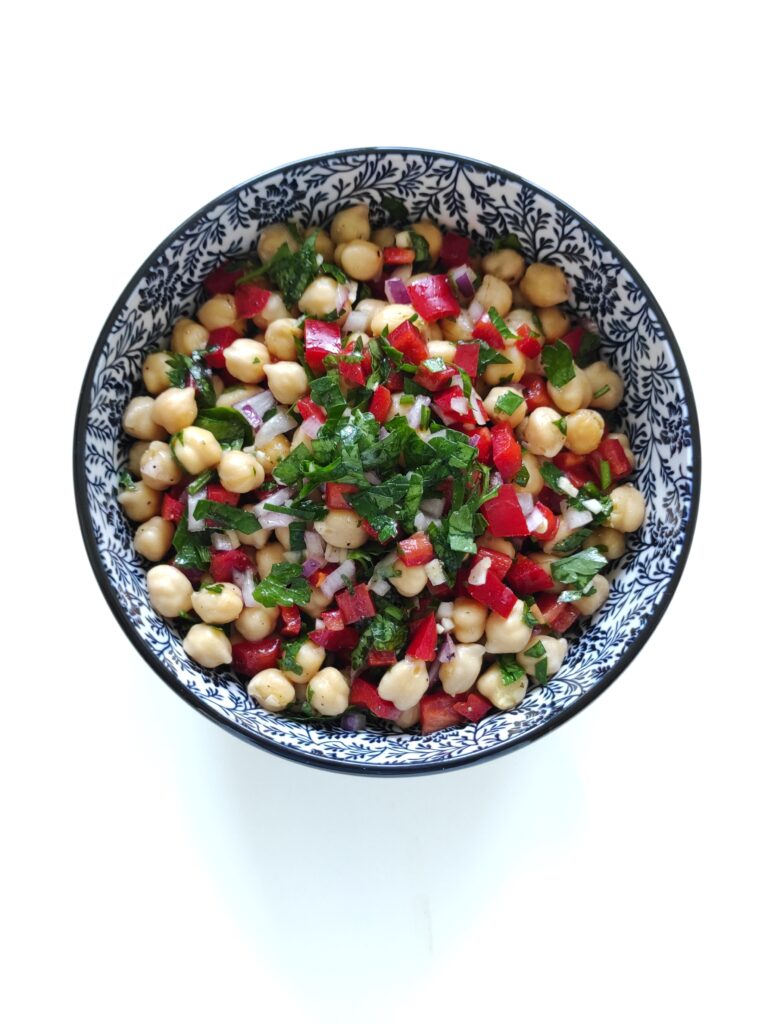 Here's a quick and easy Mediterranean Chickpea Salad Recipe that you could prepare in 10 minutes.
This salad is a terrific choice when it comes to salads because it unites fresh vegetables with chickpeas, making it a more filling dish that's high in vitamins, minerals, protein, and fiber.
A mild dressing made with lemon juice and oil complements the ingredients without being too thick or unhealthy.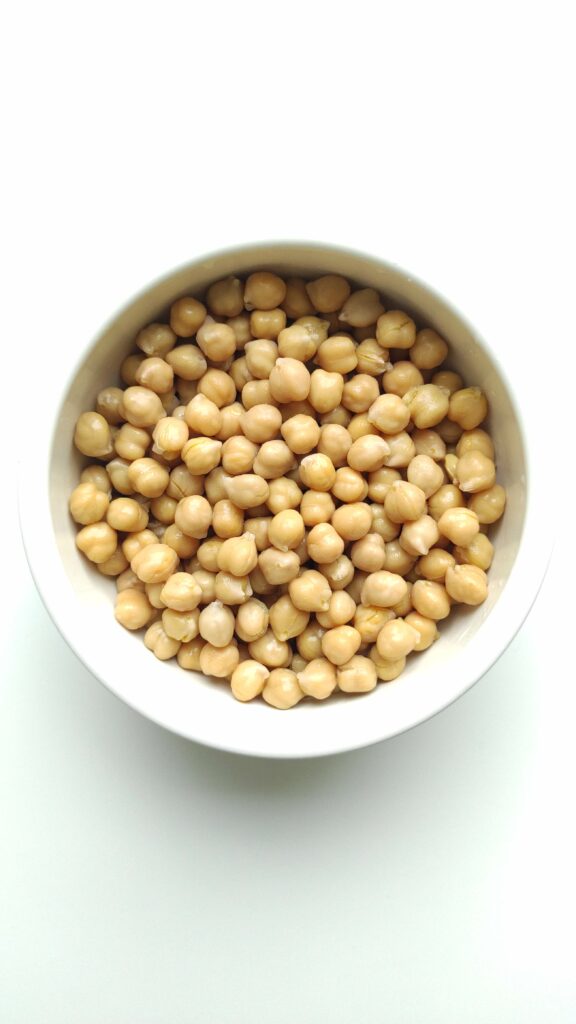 Due to the many micronutrients, high protein, and amino acid content, chickpeas are healthy and a good source of protein for vegetarians and vegans. Therefore, chickpeas are an indispensable part of vegan and vegetarian cuisine. You can prepare with them unbelievably delicious recipes like Spicy Chickpea Wrap, Hummus, Chickpea Curry with coconut and Potato, and Vegan Chickpea "Meatballs".
This Mediterranean chickpea salad recipe is not only quick and easy to make, but it is also filling, and thanks to the Mediterranean flavors like parsley, red onion, lemon, and garlic, refreshing and delicious.
Is Mediterranean Chickpea Salad Recipe Vegan?
Yes, this salad is completely vegan. If you are looking to make it vegetarian, you can add some crumbled feta cheese.
How should I serve this dish?
This salad is extremely adaptable. Serve it as a light meal or snack on its own, or as a side dish to sandwiches. There is no incorrect way to eat the Mediterranean Chickpea Salad!
How to Store the Mediterranean Chickpea Salad ?
You can keep this salad in an airtight container in the refrigerator for up to 2-3 days.
Let's take a closer look at what you'll need to make this tasty Chickpea Salad.
Main Ingredients
Chickpeas: Cook them yourself or use canned chickpeas
Bell Pepper: You can use red bell pepper or red pointed pepper
Red Onion: Please do not use yellow onion
Parsley: Do not use dried parsley
Lemon Juice: Only fresh lemon juice
Olive Oil: Extra virgin olive oil.
History of chickpeas.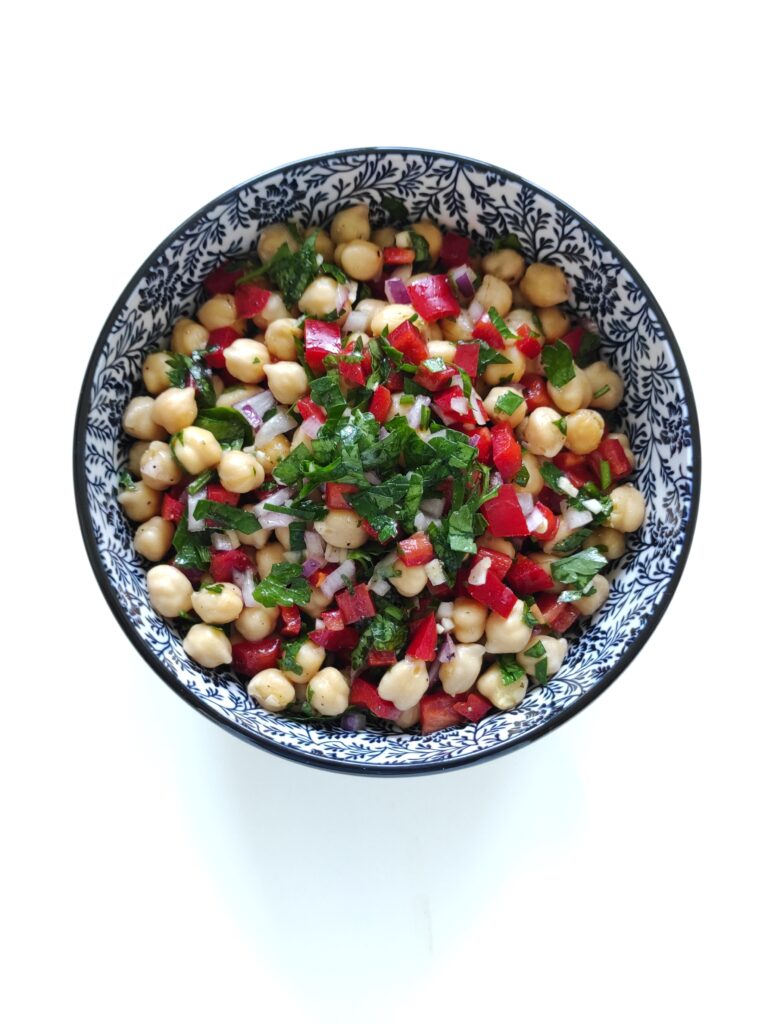 Mediterranean Chickpea Salad | Chickpea Salad Recipe
Instructions
Chop the vegetables

Chop the onion, bell pepper, parsley, and garlic.

Combine all of the ingredients.

In a medium salad bowl, combine all of the ingredients. Toss until combined. Taste and if necessary, add additional lemon juice, salt, or pepper. Bon appétit.
Chickpea, chickpea salad recipe, chickpea salad. salads
Recipe Card powered by