Do you have any good resolutions for this summer? I do! Like many others, I want to eat healthier and lose a few pounds. Let`s start together!
There are so many variations on how to fill tortillas. However, chickpea wraps are especially delicious. They are not only delicious but also healthy and full of nutrients and proteins.
Ingredients (5-6 wraps)
800 gr cooked, canned chickpeas.
1/2 medium red onion
1 paprika. You can use bell paprika (yellow,red or green)
1 tomato
1/2 teaspoon salt
1/2 teaspoon cumin
1/2 teaspoon hot chili flakes
1/2 red pepper powder
Spicy Chickpea Wrap | Vegan Wrap Recipes
Ingredients
800 gr canned (cooked) chickpeas
2 medium tomatoes
1 medium red onion
1/2 onion
1 teaspoon (7-8 grams) salt. 1/2 for the chickpeas and 1/2 for the salad
1 teaspoon red pepper
1/2 teaspoon cumin
1 teaspoon hot red pepper powder or hot pepper flakes
A bunch of parsley
1/2 tablespoon tomato paste
5 tablespoon sunflower oil or cooking oil
https://thevegetarianhannibal.com/spicey-chickpea-wrap-vegan-warp-recipes/
Preparation
Cut the tomatoes, bell pepper and onion in half and slice them.
Chop the parsley and mix it with sliced bell pepper, onion and add salt.
Preparation of Chickpeas
Heat olive oil / sunflower oil in a pan over medium high heat.
Add all spices, tomato paste and chickpeas and sauté for 3-4 minutes.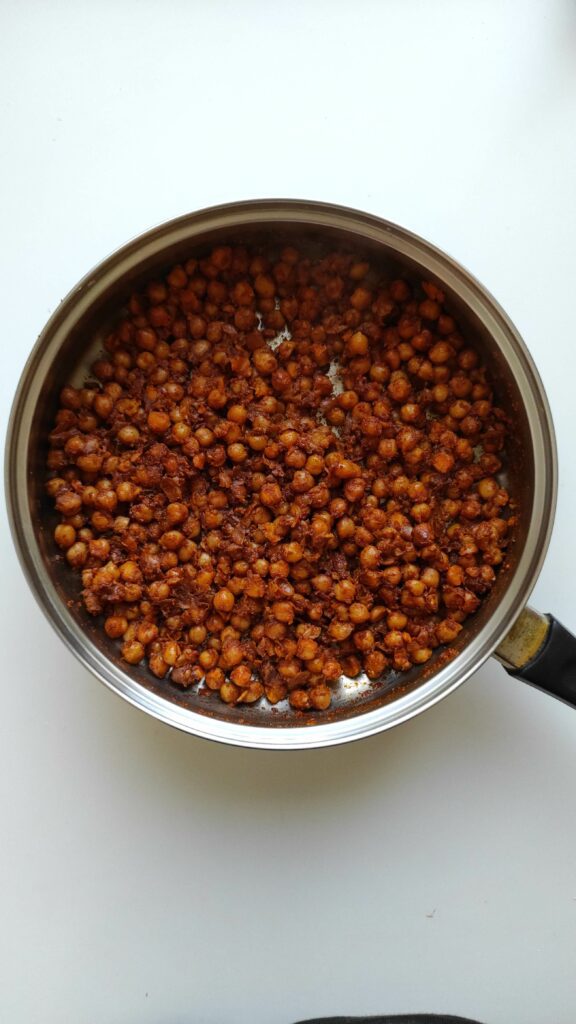 Everything is ready to fill the tortillas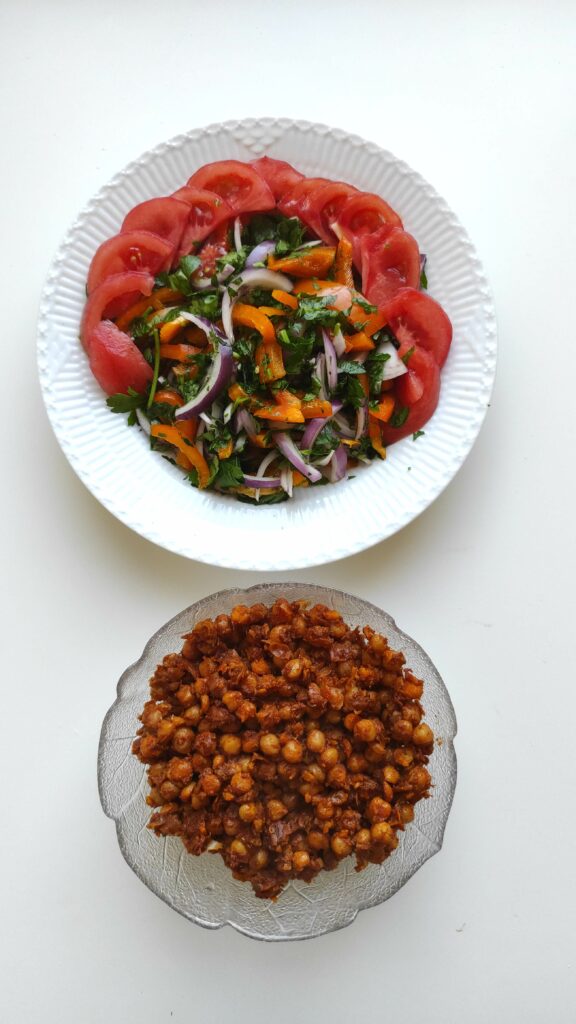 Place the ingredients in the tortilla. If desired, add a dressing of your choice.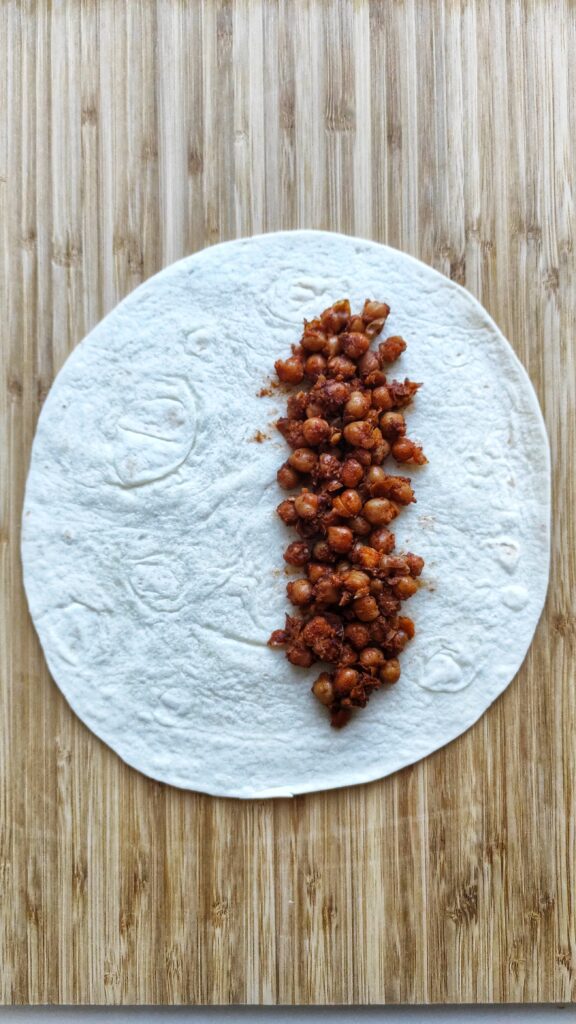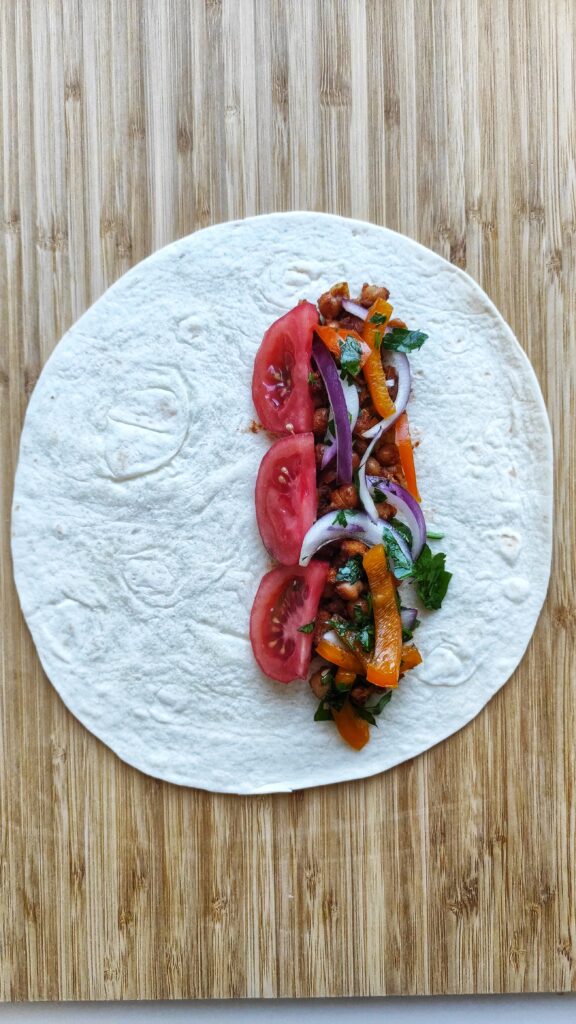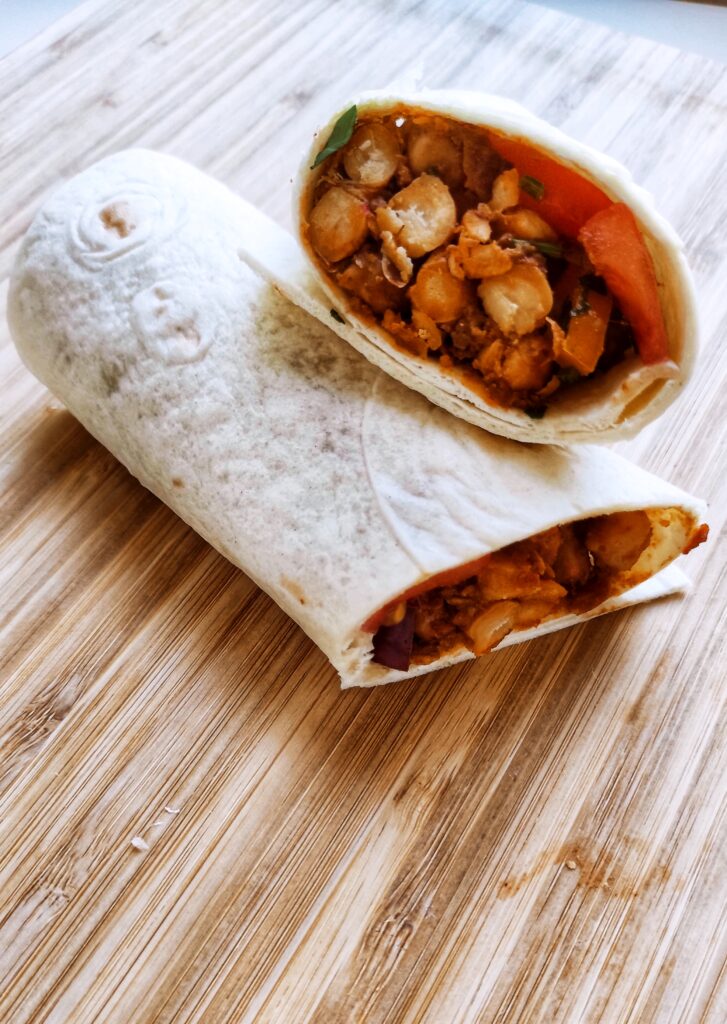 Bon appétit🙂
Did you make this recipe?
Please let me know how it turned out for you! Leave a comment below and share a picture on Instagram with the hashtag #the_vegetarian_hannibal