100 Vegan Celebrities: The Vegan Hall of Fame
Veganism, a lifestyle choice centered around abstaining from the use of animal products, has seen a significant rise in popularity in recent years. The influence of vegan celebrities has played a pivotal role in promoting plant-based living. In this article, we will explore the impact of vegan celebrities on veganism and share a list of 100 vegan celebrities.
Vegan Celebrities and Their Impact on Veganism
Celebrity Advocacy:
Vegan celebrities hold a unique platform that allows them to reach millions of people worldwide. Through interviews, social media presence, and public appearances, they advocate for the benefits of veganism. Celebrities like Joaquin Phoenix, a vocal animal rights activist, have utilized their influence to raise awareness about animal cruelty in industries such as factory farming and promote the adoption of a compassionate vegan lifestyle.
Inspiring Change:
The decision of prominent figures to embrace veganism often sparks curiosity and interest among their fan base. By publicly sharing their own personal journeys and the positive impact veganism has had on their lives, these celebrities inspire others to consider making the switch. Whether it's through documentaries like "The Game Changers" featuring athletes like Lewis Hamilton and Novak Djokovic or social media posts showcasing delicious vegan meals, these celebrities showcase that a vegan lifestyle can be enjoyable, inclusive, and sustainable.
Normalizing Plant-Based Living:
When well-known figures adopt a vegan lifestyle, it helps to normalize and mainstream the movement. By showcasing that veganism is not a niche or fringe choice, celebrities like Natalie Portman, who has been a long-time advocate for veganism, contribute to its acceptance in the mainstream. Their influence extends beyond their fan base, reaching individuals who may not have previously considered veganism as a viable option.
Promoting Health and Well-being:
Vegan celebrities often emphasize the health benefits of a plant-based diet. By sharing their personal experiences of improved energy, weight management, and overall well-being, they inspire others to explore the potential health advantages of adopting a vegan lifestyle. Celebrity chef and restaurateur, Tal Ronnen, has made plant-based cuisine more accessible and appealing, showcasing that vegan food can be delicious, diverse, and nutritionally balanced.
Environmental Stewardship:
The environmental impact of animal agriculture is a driving force for many individuals to embrace veganism. Celebrity environmentalists like Leonardo DiCaprio leverage their fame to raise awareness about the detrimental effects of animal farming on climate change, deforestation, and water usage. Their influence highlights the potential of veganism as a solution to mitigate environmental damage and promote sustainability.
Top 100 Vegan Celebrities
1. Peter Dinklage

When Peter was six years old, he went vegetarian. When he was 14 he decided to go vegan. He has worked with Farm Sanctuary on multiple occasions. In 2015, he narrated Face Your Food, a documentary that reveals the "truth" about the meat industry.
2. Jared Leto
Jared Leto, the lead vocalist of 30 Seconds to Mars has been a vegetarian for 20 years and after some time also became a prominent vegan.
Here is all you need to know about "Thirty Seconds to Mars".
3. Natalie Portman
In an interview Natalie Portman said:
"Everyone has to find out what is right for them. And that can mean something different for everyone. For me, eating means standing by my beliefs three times a day. That's why all religions have rules about eating. Three times a day I remind myself that I value every life and don't want to cause pain or kill any living thing. That's the reason I eat the way I do."
Portman beleives, that industrial agriculture causes a lot of pollution. (27. Environmental Media Awards)
4. Ben Stiller
Ben Stiller is a happy vegan. During an interview with CONAN on TBS, the celebrity vegan reveals that he had to switch to kale chips instead of being able to eat his beloved spare ribs and calls himself a "miserable vegan". In reality, however, Stiller is proud to be vegan.
5. Joss Stone
Joss hasn't consumed an animal in her entire life, and as a child, she sang "Amazing Grace" to the cows on the meadow.
"I am a singer, lyricist, entertainer, and a person who accepts all sizes, shapes, colors, and species. "
And she adds:
"I was already born a vegetarian. I wanted to take these pictures because I don't think there's any reason to hurt or harm another living thing. We have so many other things to eat. I haven't eaten meat in my whole life. She said, "Animals are my friends, and it's not my habit to eat my friends" – that's how I think about it. "
Here is all you neet to know about Joss Stone.
6.Ariana Grande
Ariana became a vegan in 2013. She said in a statement that she loves most animals more than humans:
"I love animals more than I love most people, not kidding. But I am a firm believer in eating a full plant-based, whole food diet that can expand your life length and make you an all-around happier person. It is tricky dining out, but I just stick to what I know—veggies, fruit, and salad—then when I get home I'll have something else."
7. Liam Hemsworth
Liam Hemsworth, who decided to go vegan in 2015, has won this feeding habit because animals are being mistreated. Hemsworth announced his decision in a 2015 interview. He said:
"… and after all the information I gathered about the mistreatment of animals, I couldn't continue to eat meat. The more I was aware of, the harder and harder it was to do,"
8. Miley Cyrus
Cyrus, one of the crazed names in the Hollywood world, is a proven animal lover. The famous artist, who was vegan in 2013, has adopted a completely plant-based diet until 2019. Cyrus, who started eating fish for personal health reasons, explained her dietary preference by saying:
"It's not about saying forever—I'm not saying that I would stay 'un-vegan' or not—I think when you become the face of something it's a lot of pressure… If I could learn to operate at 110 percent living a vegan lifestyle that would be ideal… I just didn't get there."
9. Madonna
In true Madonna fashion, her diet is really, really intense. She follows a strict macrobiotic diet that abolishes the consumption of wheat, eggs, meats, and dairy, according to The Cut.
10. Ne-Yo
He is a famous American singer and songwriter. He watched the food documentary What The Health in 2017 and decided to adopt a vegan lifestyle. He sait in 2018:
"I've been vegan for about a year now. I know it's not for everybody but, it works just fine for me!"
11. Brad Pitt
Brad Pitt has been said to be vegan for many years. The famous actor is adopting a plant-based diet.
12. Erykah Badu
Erykah Badu stopped eating meat in 1989 and has been fully vegan since 1997.
She said:
"I've been a vegetarian since my senior year of high school, that was 1989, and I've eaten like a vegan since 1997, so it'll be 20 years next year,"
Badu told the magazine PEOPLE.
Here is all you need to know about Erykah Badu.
13. Mike Tyson
When you look at Mike Tyson, you don't think Mike could be a vegan.
In an interview, the celebrity vegan talks about his past with unhealthy food and drugs. Thanks to a change in diet, which includes veganism, he feels better than ever and never wants to go back to his old ways. However, Mike Tyson is no longer vegan.  In 2020, Mike Tyson explained on Joe Rogan's podcast that he now eats elk and bison.
Tyson said:
"I only eat elk and bison — wild stuff — and I'm starting to feel fit."
He added:
"I realised the stuff that's good for other people — like kale, vegetables and blueberries — for me is really poisonous."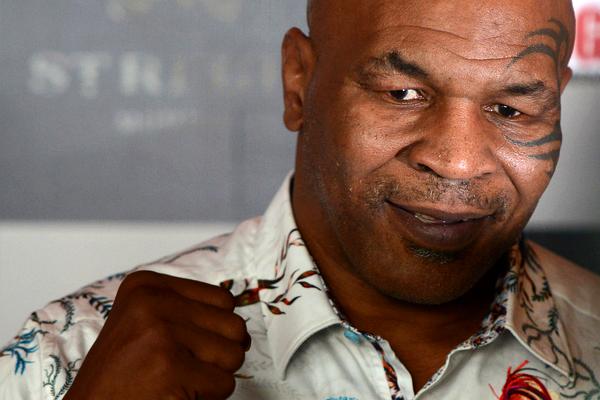 14.Leona Lewis
The singer describes herself as a "vegetarian with vegan tendencies". She is against animal testing and also owns her own vegan shoe and bag collection without leather.
15. Demi Moore
The actress has recognised the benefits of the vegan diet and is thus also one of the vegan celebrities. Demi Moore is a big fan of raw food and yoga. Her diet and sports are important parts of her life and help her stay in shape.
16. Bryan Adams
Bryan Adams went vegan when he was 28 years old. The singer supported PETA USA's campaign against KFC restaurants in Canada for mistreating millions of chickens. He is also campaigning against the seal slaughter in Canada.
17. Mayim Bialik
Mayim Balik is vegan. In an Interview with lovveg.com she explained, that she frequently visited the doctor while she was a student at the University of Los Angeles due to sinus infections. She learned from him that dairy had caused her allergies to become worse all of her life. On a tight budget, her friend Denise has also been bringing up vegan kids. That served as her sole source of motivation.
Here is all you need to know about Mayim Bialik.
18.Beyoncé
It was an experiment for Beyoncé at first. She was first impressed by how quickly she lost weight and how good she felt. After this experiment, she decided to go vegan. She has been vegan since 2013.
19. Jay-Z
It all started with a challenge: in 2013, JAy-Z and his tried giving up animal-based foods. But what began as an experiment reverberated for a long time. Jay-Z has been vegansince 2013.
20. Bill Clinton
According to an AARP article, Bill Clinton has been eating mostly vegan food for over ten years. His favorite foods are an almond-milk smoothie and a green salad with vegan protein. He also enjoys eating all kinds of quinoa, beans, and other vegetables.
21. Paul McCartney
According to CNBC, Paul McCartney first gave up meat in the late 1970s. Since then, he has followed a strict vegetarian diet, refusing to consume meat or wear leather.
"We were in the kitchen at the farm, sitting down to the usual roast Sunday lunch … and through the window, we could see all these little lambs, a great big gang of them, doing that cute thing that lambs do, you know, where they all run to one end of the field."

22. Katy Perry
On Twitter, the singer Katy Perry revealed that she eats vegan. Many vegan fans have of course rejoiced. But that was not all. In a tweet, she also revealed that she also feeds her dog vegan. This triggered a real shitstorm on Twitter.
In her post, the singer wrote:
"I'm about 95% ready to be 100% VEGAN". She added, "My dog Nugget has been joining me on this journey for the past 4 months. Pray for us ok". The message was commented on and shared over a thousand times.
23. Alesha Dixon
Yes, Alesha Dixon is a vegan. She has been open about her vegan lifestyle and the advantages of a plant-based diet for both health and the environment.
Dixon even started her own vegan cosmetics business, "A by Alesha," which sells items free of animal testing and created from all-natural materials.
Here is all you need to know about Alesha Dixon.
24. Benedict Cumberbatch
Actor Benedict Cumberbatch advocates an animal-friendly lifestyle: he eats a purely plant-based diet out of conviction, rejects not only meat, milk, eggs & co. but also other products from animals such as leather and wool, and encourages his fans to do the same.
25. Billie Eilish
Billie Eilish decided to stop eating meat as a child. Nine years ago, the singer switched to a vegan diet after learning about the devastating conditions in the meat and dairy industry
26. Jessica Simpson
Jessica Simpson is vegan. Thanks to a diet plan, Jessica, who put on a few extra kilos after her pregnancies, was able to walk down the aisle slim and trim again on her wedding day.
27. Serena Williams
Tennis icon Serena Williams eats a vegan diet mainly during her rigorous training phase. In the off-season, however, the athlete loosens up her diet and treats herself to one or two non-vegan cheats now and again.
28. Ellen DeGeneres
She has been a vegan for over 20 years and has no plans to change her lifestyle.
29. Jennifer Lopez
Jennifer Lopez lives vegan. The American singer, actress and designer rejects animal-based foods and feels "so much better" about it. She revealed this to the radio station Z100 New York.
30. Will.i.am
In a Facebook video, vegan musician Will.i.am has revealed that his vegan.
He says:
"I'm vegan, and I don't miss steaks," he laughs. "You know what I'm saying? I don't miss steaks! I don't miss steaks, I don't miss chicken, I don't miss fish. I'm vegan."
He concludes,
"Back to mistakes, go out there and make mistakes. Exactly."
31.

32. Pamela Anderson
Anderson has a long history of animal rights activism. She has protested foie gras in France, been a vegetarian since she was a young child, and has been a vegan for more than three decades. In 2015, she even wrote to Russian President Vladimir Putin to ask him to stop a ship carrying whale meat from Iceland to Japan.
33. Pamela Anderson
In an interview with The Guardian she said:
"Holy cow. How did I get through all that? How did I make those choices? But I also have empathy for myself. I see that I just didn't have the tools … now with the documentary and the book, people will see the whole character. And then – maybe – I can become a human being again."
34. Ellie Goulding
Elli Goulding is vegan. The 29-year-old musician pays special attention to her diet, manages without animal foods and lives a completely vegan lifestyle
35. Zac Efron
Zac Efron has been known to follow a vegan diet. In an interview with Teen Vogue in 2018, he stated that he was "trying to be more conscious" about his food choices and had recently adopted a plant-based diet. However, Zac Efron is not vegan anymore.
He stated:
"My body wasn't breaking down the vegetables properly.
So I made the decision to stop and try something new,"
36. Travis Barker
Barker went vegetarian when he was 15 years old. After surviving the plane accident with his friend DJ AM at the age of 15, Barker converted to veganism almost ten years ago as part of a pledge he made to himself.
37. Moby 
In an interview with "morgenpost" Moby answered the question: "What do punk rock and veganism have in common in your opinion?"
"Everyone who looks at the food industry should question and reject the system. The fact that a trillion animals are killed by humans every year. The production of meat and milk increases climate change and causes antibiotic resistance as well as obesity, cancer, heart disease and diabetes. Anyone who is willing to think for themselves will be appalled by this and reject it."
38. Elliot Page
Elliot Page is vegan. In 2011, he did Tweet:
"Why are vegans made fun of while the inhumane factory farming process regards animals and the natural world merely as commodities to be exploited for profit?"
Iamge credit: Tuko News
39. Joaquin Phoenix
Is Joaquin Phoenix Vegan? Actor Joaquin Phoenix has lived vegan since his early childhood. However, he doesn't want to force his son River to go vegan . He wants to give his son the freedom to choose – but he also doesn't want to "indoctrinate" him with false ideas.
During his acceptance speech for the Best Actor Oscar in 2020, he said:
"We feel entitled to artificially inseminate a cow and steal her baby, even though her cries of anguish are unmistakable. Then we take her milk that's intended for her calf and we put it in our coffee and our cereal,"
40. Kate Mara
Since becoming vegan, Kate Mara has also become very conscientious about how animals are treated. She started working with animal rights organizations during her off-time from acting.
"Working for animals is very fulfilling," she explained. "I get much more out of it than anything else. Actors are given a platform. I feel like we don't deserve to have it if we're not going to use it to do good."
41. Rooney Mara
Rooney Mara has benn vegan since 2018. She does not concume aminal products,but also does not wear leather, fur or other animal products.
42. Lizzo
Is Lizzo still vegan?
Yes, Lizzo is vegan. In October 2020, Lizzo announced on her TikTok that she's celebrating six months as a vegan. She probably began her vegan adventure in April 2020.
In the video, Lizzo explains: "Hey, so I found this video of me from the beginning of quarantine making what looks like a stale donut, poundcake, milkshake type concoction."
43. Lewis Hamilton
Hamilton attributes his continued success at age 35 primarily to a shift in diet and rigorous exercise. He said that he changed his diet years ago and now attempts to lead a vegan lifestyle. On the one hand, he claimed, he did this to help animals, the majority of which are raised in deplorable ways.
Here is all you need to know about Lewis Hamilton.
44. Nathalie Emmanuel
The actress came to live vegan through her love of yoga. In a video for 'Vogue' she said:
"I've been vegan for maybe – I think it's eight years now. That kind of journey came through my love of yoga and self-care and meditation and being really in tune with my body and really understanding my body."
45. Woody Harrelson
Despite his numerous film projects, Woody Harrelson is not only vegan, he is also advocate for the legalisation of marijuana and animal rights. The activist was arrested in 1996 during a protest on the Golden Gate Bridge. Woody Harrelson has repeatedly attracted attention as a tireless environmental activist. Today the Harrelsons live in a solar-powered house in Hawaii.
Image: JUSTIN TALLIS/ AFP
46. Russel Brand
Like other vegan celebrities, Russell Brand initially gave up meat and fish and then took the plunge and switched to veganism some time ago. He publicly stands by his decision and says that even back then, as a vegetarian, his diet was so important to him that he didn't change it even during his time on drugs.
The comedian went vegetarian when he was 14 but gave up eating eggs and dairy after watching the 2017 documentary "What The Health."'
47. Novak Djokovic
Sixteen-time Grand Slam champion Novak Djokovic has a different drive, but doesn't like the label "vegan."
"I eat a plant-based diet. I think that's the reason why I regenerate so well. I don't have allergies anymore and I like that".
Here is all you need to know about Novak Djakovic.
48. Leona Lewis
She has been a vegan since 2012. She wears neither leather nor fur, publicly campaigns for animal rights and supports a sanctuary.
49. Romesh Ranganathan
Romesh Ranganathan has been a vegan since 2013.
51. Paul Wesley
Actor Paul Wesley gained notoriety for playing "Stefan Salvatore" in "The Vampire Diaries." He supports veganism on social media and is a vegan himself.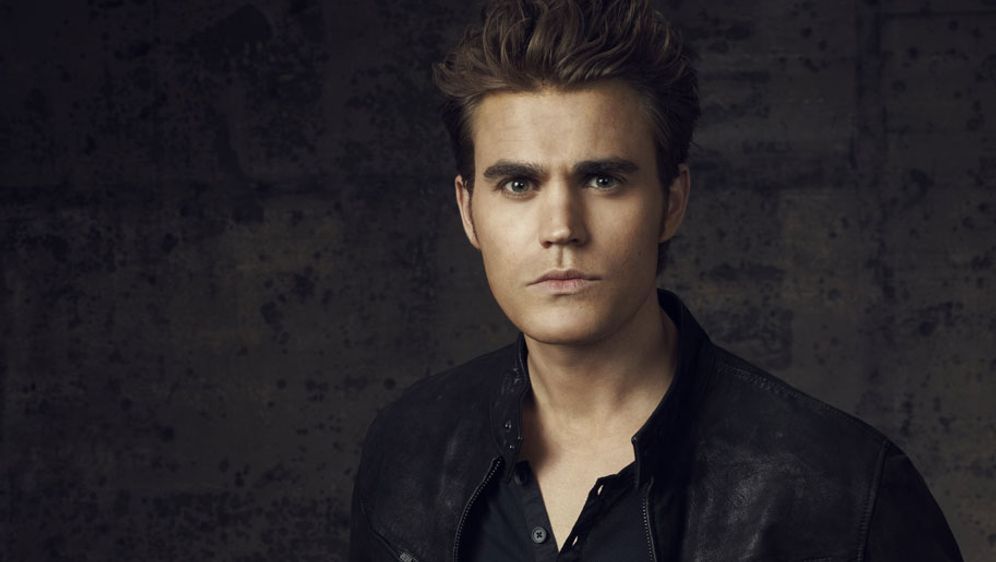 52. Joaquin Phoenix (Actor)5
3. Gwyneth Paltrow (Actress)
54. Olivia Wilde (Actress)
55. David Haye (Boxer)
56. Woody Harrelson (actor)
57. Sia (singer)
58. Petra Němcová (model)
59. Casey Affleck (actor)
60. Ed Templeton (skateboarder)
61. Anne Hathaway (actress)
62. Hannes Jaenicke (actor)
63. Jermain Defoe (footballer)
64. Mya (singer)
65. Scott Jurek (ultramarathon runner)
66. Alec Baldwin (actor)
67. Emily Deschanel (actress)
68. Kyrie Irving (basketball player)
69. Daryl Hannah (actress)
70. Kim Kardashian-West (Influencer)
71. Tobey Maguire (Actor)
72. Avril Lavigne (actress)
73. James Cameron (film director)
74. Alanis Morissette (singer)
75. Venus Williams (tennis player)
76. Tia Blanco (surfer)
77. Alicia Silverstone (actress)
78. Anthony Kiedis (singer)
79. Jason Mraz (Singer)
80. Ellen Pompeo (actress)
81. Patrick Baboumian (power athlete)
82. Nena (Singer)
83. Alexandra Neldel (actress)
84. Stevie Wonder (singer)
85. Salim Stoudamire (Basketball player)

86. Alan Cumming
87. Jessica Chastain
88. Kevin Smith
89. Heather Rae El Moussa
90. Madelaine Petsch
91. Sadie Sink
92. Nathalie Emmanuel
93. Robin Gibb (singer)
94. Peter Ebdon (snooker player)
95. Greg Ginn (singer)
96. Forest Whitaker (actor)
97. Tim McIlrath (singer)
98. Emilia Schüle (actress)
99. Meghan Markle (actress)
100. RZA (Rapper)
Who is your favorite vegan celebrity? Let us know in the comments!