This vegan runner beans recipe is one of my favourite vegan and vegetarian stew recipes.
Last year I was at a turkish restaurant in Berlin, Germany and saw this runner beans recipe on the menu. As I love the stews of the turkish cuisine, I had to try this one. Since that day, this dish has been one of my favourite vegan und vegetarian stew recipes. It's very easy to make and a super delicious summer recipe.
If you follow the steps described below, I assure you that you will like it.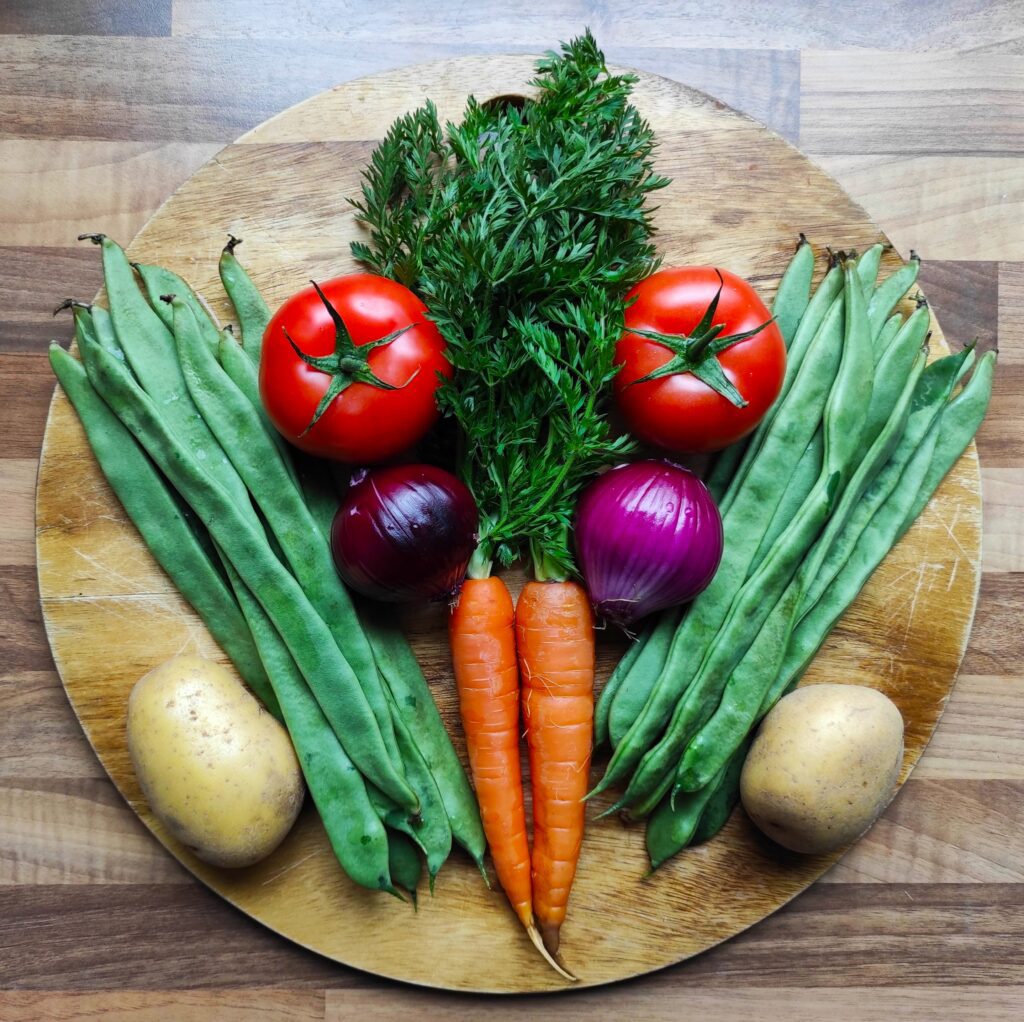 Ingredients (2 servings)
400 gr runner beans
2 medium tomatos, peeled and chopped
2 medium onion, chopped
2 medium carrot, peeled and diced
2 medium potatos, peeled and chopped
1 tablespoon tomate paste
1 teaspoon salt
1 teaspoon black pepper
250 ml HOT water
5 tablespoon olive oil or sunflower oil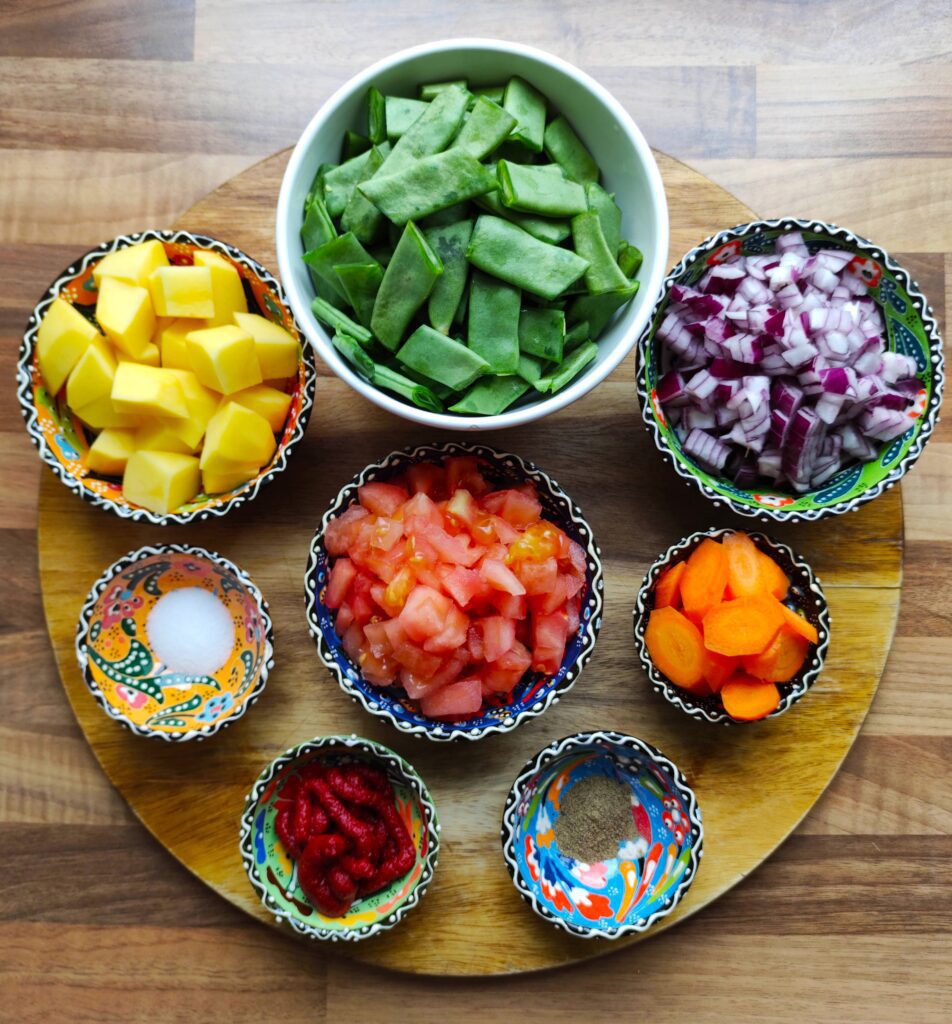 Preparation
Heat olive oil in a large stock pot over medium high heat.
2. Add onion and sauté about 2 minutes until it softens.
3. After 2 minutes add tomato paste and sauté it for about 1-2 minutes.
4. Lower the heat, add runner beans, salt, pepper, carrots, give it a good mix and sauté for another 5 minutes over medium heat.
5. After 5 minutes add potatos, tomatos and 250 ml HOT water
6. Close the lid and cook for 25-30 minutes.
7. After 25-30 minutes, check if the runner beans are done.
8. If runner beans are done, turn the heat off and wait approx. 30 minutes to get the max. taste of the stew.
Visit my YouTube Channel for more vegan and vegetarian recipes.
Bon Appétit