Vegan Stuffed Grape Leaves Recipe
I HAVE to show you this unbelievably DELICIOUS recipe. However, if you want to make stuffed grape leaves, you may not expect an easy recipe, if you are a beginner. If you are a beginner, you may need the help of your lovely mama😊.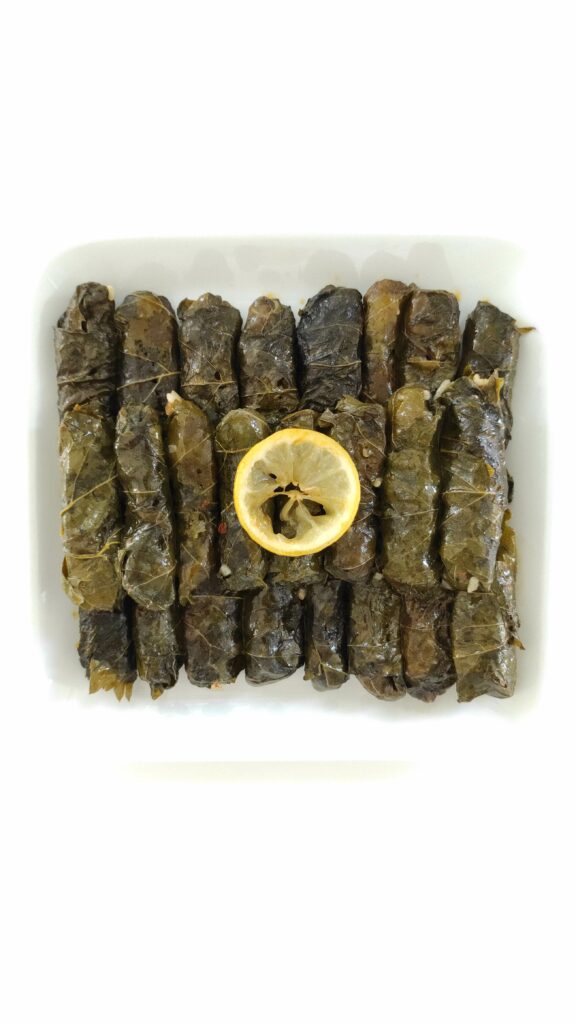 "The origins of stuffed vine leaves are unknown. They are known as dolme in Iran, dolmades in Greece, tolma in Armenia, dolma in Turkey and yebra in Syria. Some Israelis may use leaves picked from the local mulberry trees.
Stuffed vine leaves without meat are sometimes called yalancı dolma, which means "fake dolma" in Turkish. Vişneli yalancı dolması is a variation of stuffed vine leaves where the rice is seasoned with cinnamon, allspice and mint. The dolmas are slowly cooked together with morello cherries (vişne), and plums may be used also. An Israeli recipe has a meat-filled variant served in a pomegranate sauce with dried cherries."
Source: Wikipedia
Let's make Vegan Stuffed Grape Leaves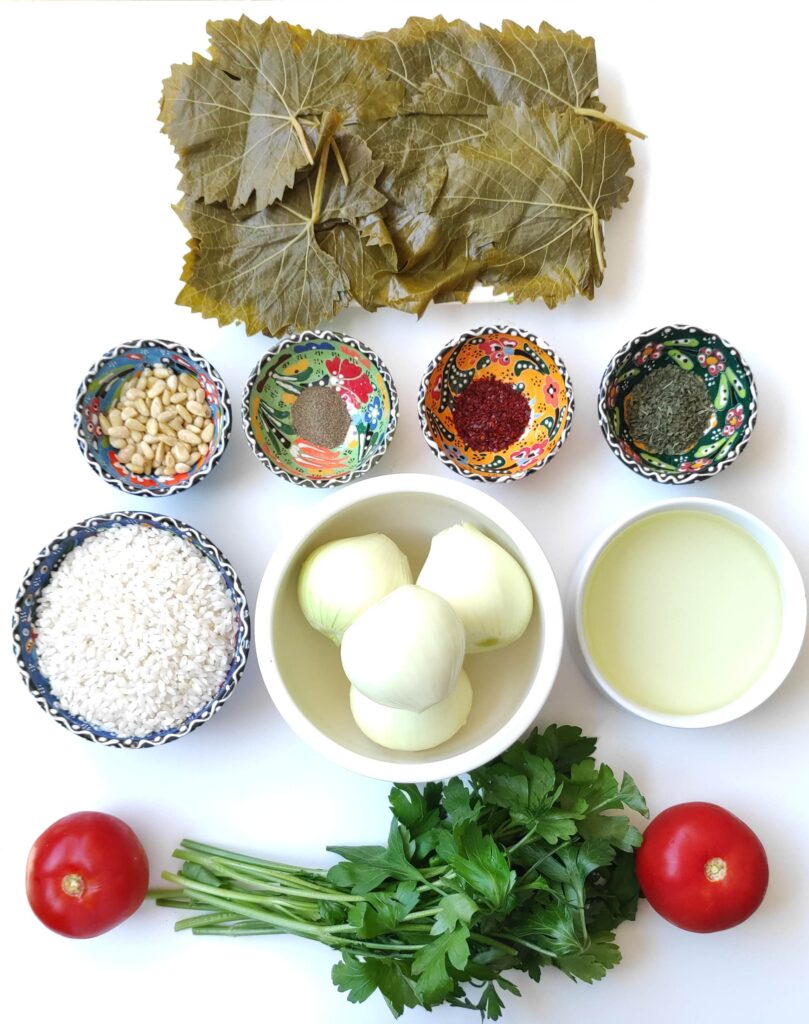 Ingredients
350 gr grape leaves
200 gr rice
2 finely peeled and chopped tomatoes.
4 finely chopped small yellow onions
Bunch of finely chopped parsley
150 ml olive oil. Please do not use another type of oil
1 teaspoon chili flakes
1 teaspoon chili black pepper
1 teaspoon dried mint
1 teaspoon salt
1 tablespoon pine nuts
1 tablespoon tomato paste
Preparation
Before we start to make the mixture, we have to check, if the grape leaves are very salty. If so, place them in a big salad bowl, add boiling water and let them rest 10 minutes. You can use fresh grape leaves, too.
Now we can start to prepare the mixture. This is the easy part of the recipe.
Wash the rice and combine all ingredients in a big salad bowl.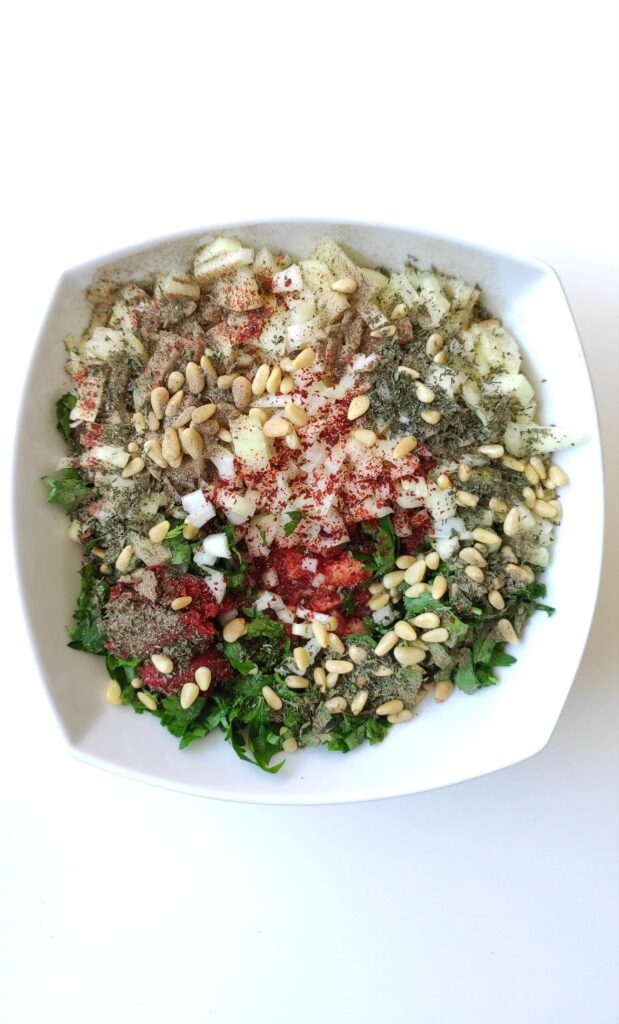 2. Give it a good mix.

The mixture is ready. Now we can start to roll our grape leaves.
3. Lay the leaves flat on a cutting board and add 1/2 spoon of the mixture in the center of the leaves.

4. Fold the sides over the filling and roll tightly.


5. Place the vegan stuffed grape leaves in a big cooking pan.
6. Add boiling water , arriving at the top layer and add 5-6 tablespoons olive oil.
7. Place a small plate on top, close the lid and cook for about 30-40 minutes over low-medium heat until the water has been absorbed.

8. After 30-40 minutes, check İf the vegan stuffed grape leaves are done. If the mixture and leaves are soft enough, turn the heat off, remove the plate and add the juice of a half lemon on them. Close the lid again and let them rest for 30-45 minutes.
Our unbelievably delicious vegan stuffed grape leaves are ready.
You can serve them hot or cold. Since these are stuffed grape leaves without meat, you can  serve them warm as the main course with yogurt garlic sauce.
Bon Appétit 😊
Where to find grape leaves?
You can find grape leaves in many grocery stores. You can buy them online,too.
Did you make this recipe?
Please let me know how it turned out for you! Leave a comment below and share a picture on Instagram with the hashtag #the_vegetarian_hannibal