Vegetarian Lasagna Recipe
I have created for you the best vegetarian lasagna recipe. This vegetarian lasagna is cheesy and loaded with healthy vegetables, and a simple, delicious tomato sauce.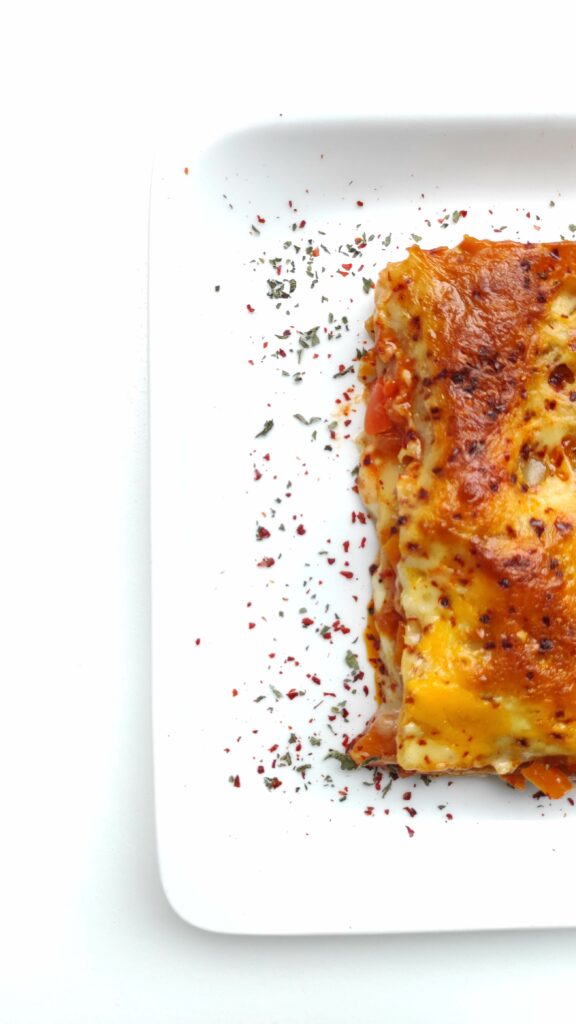 Do you believe that meatless Lasagna can not be delicious? This vegetarian Lasagna will change your mind. I am sure of it.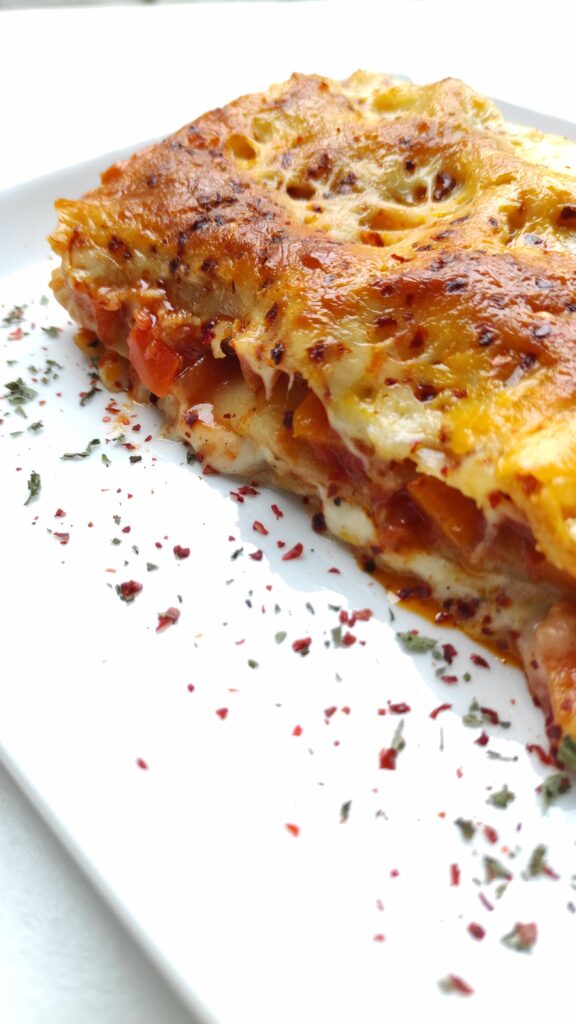 Ingredients of the best vegetarian Lasagna (5-6  servings):
250 gr Lasagne Sheets
2 medium carrots
2 small eggplants
1 zucchini
1 red bell pepper
1 medium onion
3-4 cloves garlic, pressed or minced
600 gr (21 ounces) canned organic tomatoes, chopped
100 gr grated mozzarella cheese
50 gr grated cheddar cheese for the top
Béchamel sauce
1 teaspoon Salt
1/2 teaspoon black pepper
1/2 teaspoon oregano
1/2 teaspoon chili flakes
5-6 tablespoon olive oil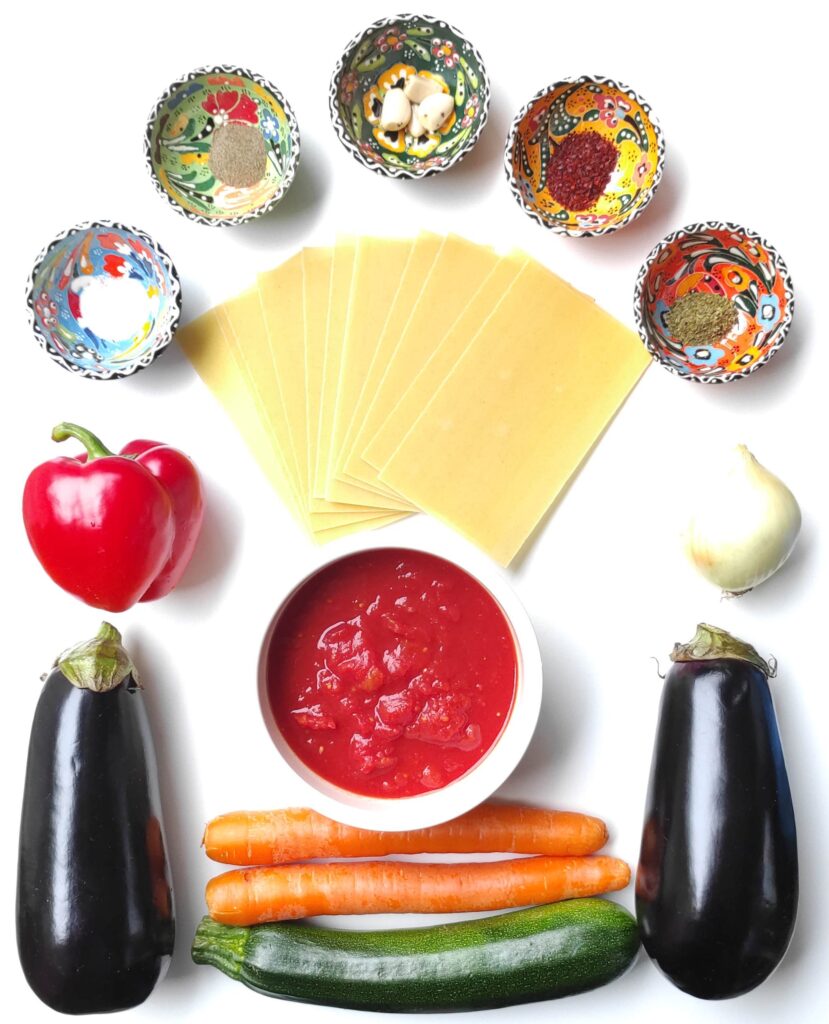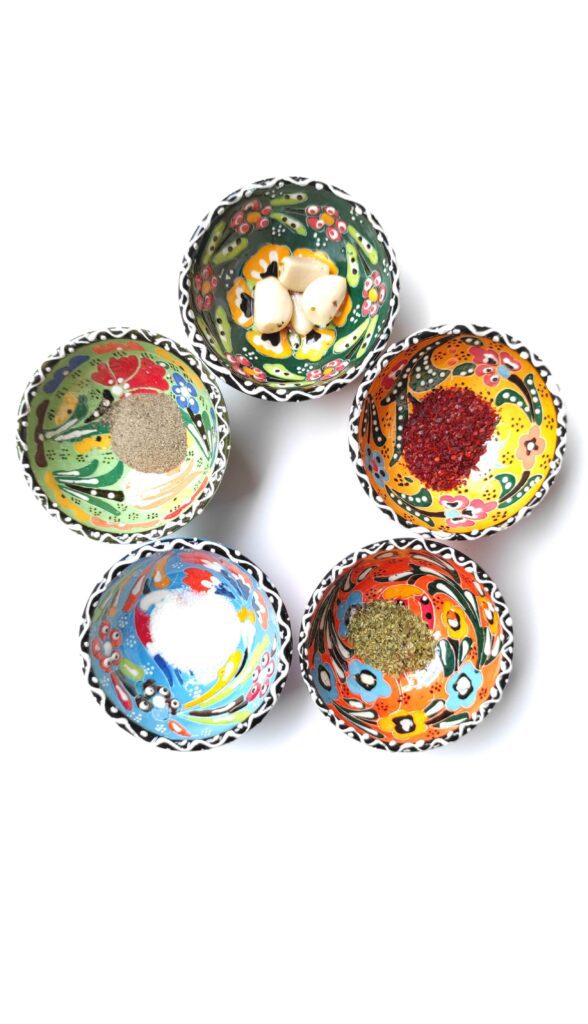 INSTRUCTIONS
To prepare the veggies: Cut the zucchini, bell pepper, onion, and carrots into very small pieces.
Eggplants can be bitter. Before we cut the eggplants into small pieces, a saltwater bath before cooking may improve the flavor.
Cut the eggplants into 1/2-inch-thick slices and place them into cold water. Add 1 tablespoon salt and set aside for 15 minutes.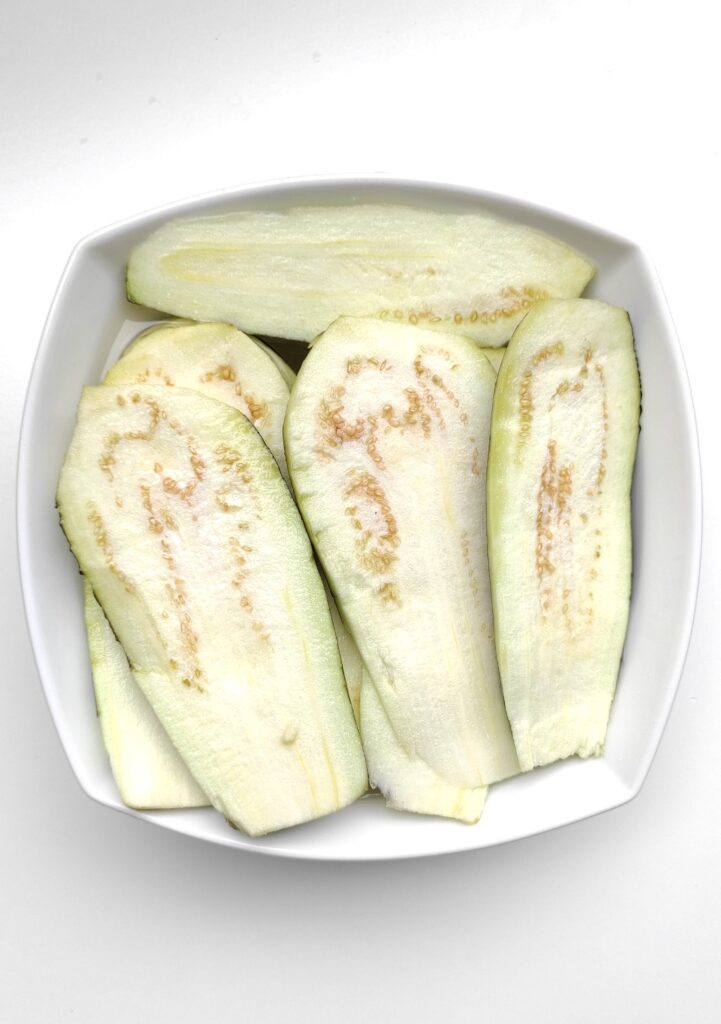 After 15 minutes, cut the eggplants into small pieces, as well.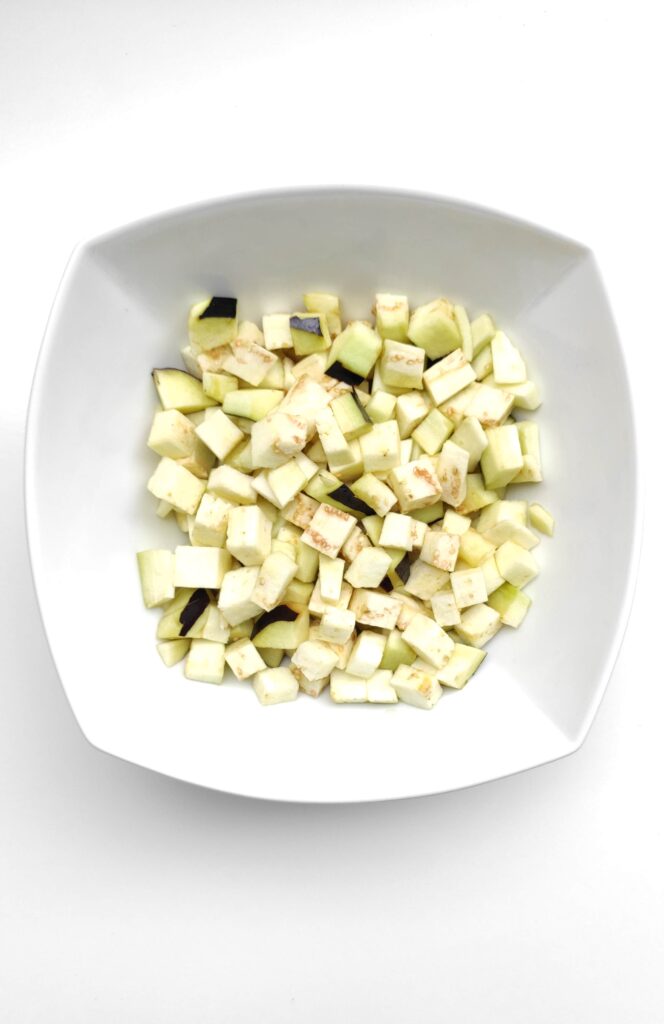 Heat olive oil in a large pot over medium heat.
Add the onion and sauté for 4-5 minutes, until it softens.
Add the eggplants, salt, and sauté for another 4-5 minutes.
Add the bell pepper, zucchini, carrots, black pepper, chili flakes, and oregano, and give it a good mix and sauté for another 5 minutes.
Add chopped tomatoes and cook for 25-30 minutes over low heat.
In the meantime, we can start to prepare our Béchamel sauce (white sauce):
How to make Béchamel sauce?
Ingredients:
50 gr butter
50 gr ( 2 tablespoons) flour
500 ml cold milk
1/2 teaspoon salt
1/2 teaspoon black pepper
50 gr grated mozzarella cheese
INSTRUCTIONS
Melt 50 gr butter in another pan.
Add 50 gr flour. Stir continuously until a paste forms. This is called a roux. Continue cooking for 2 minutes.
Add the milk to the roux gradually, until you get a creamy sauce. Cook for 5-10 minutes, stirring continuously until the sauce has thickened.
Turn the heat off, add salt, pepper, and 50 gr of grated mozzarella cheese.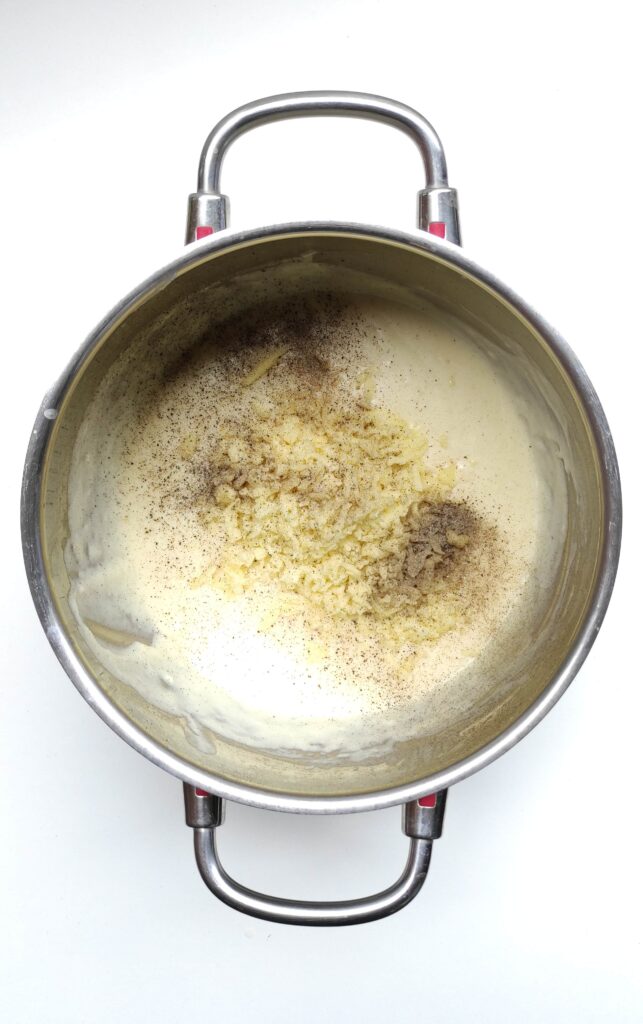 Our Béchamel sauce is ready👍
Now we can start to build our vegetarian lasagna.
As I used no pre-cooking lasagne sheets, I did not cook them. If you have pre-cooking lasagne sheets, follow the instructions on the packet.
Preheat the oven to 180° ( 360 Fahrenheit)
Layer 1 – tomato sauce with vegetables
Layer 2 – Béchamel sauce (white sauce)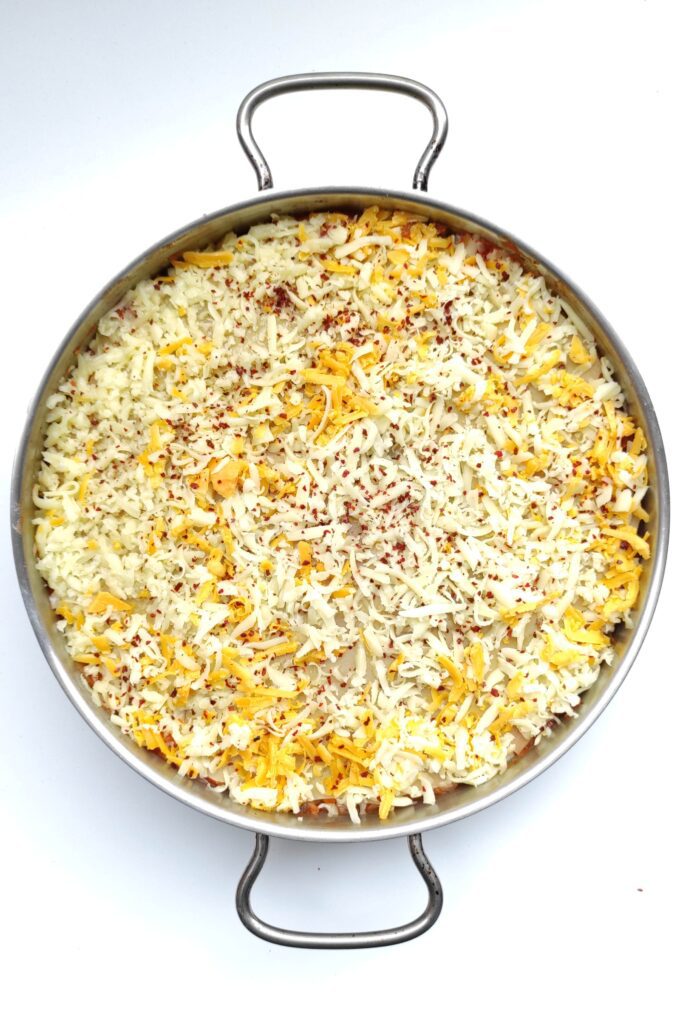 Once you've layered your lasagna, you need to make sure that the last two layers must be white sauce and mozzarella/cheddar cheese. That order results in a golden, crunchy and cheesy top with a layer of juicy tomato sauce underneath.🤤
Bake the lasagna for about 30-40 minutes.
That's it 👌 It looks DELICIOUS 🤤🤤🤤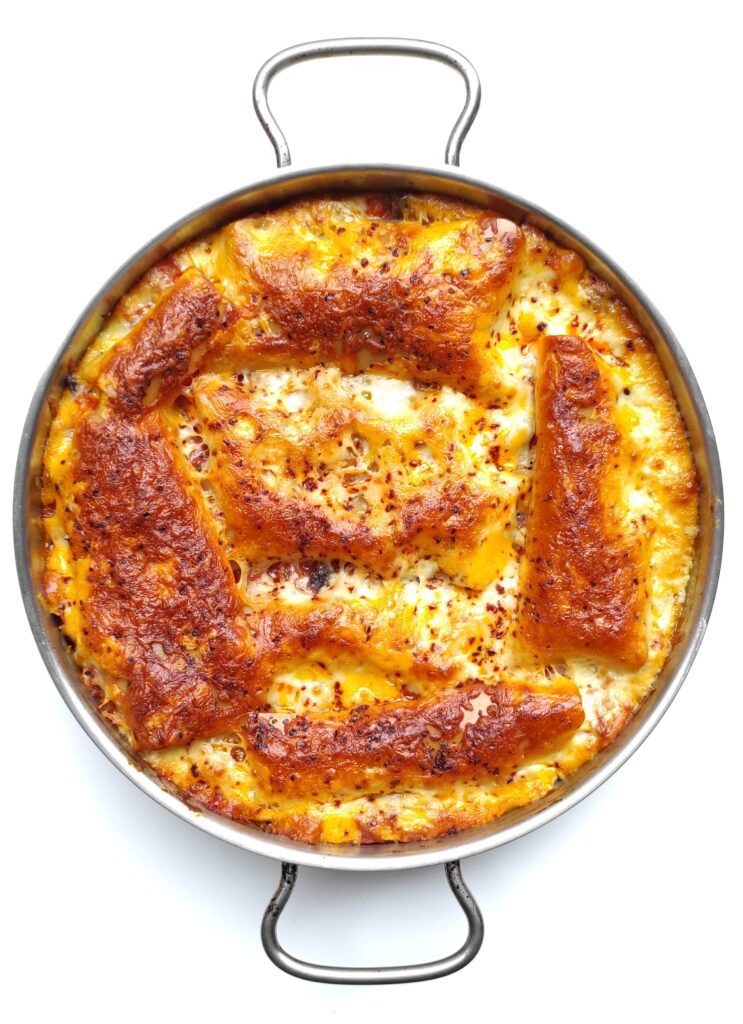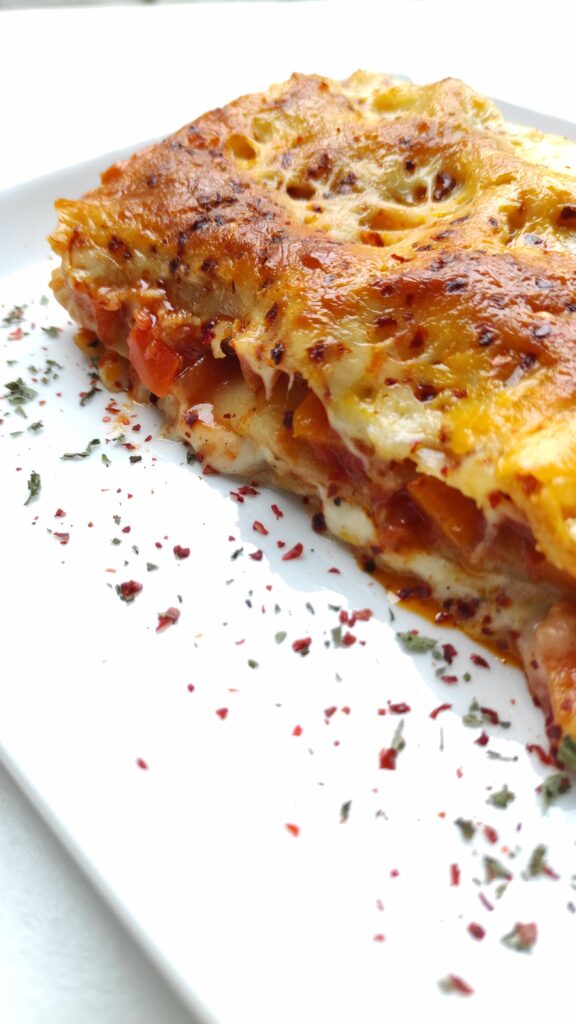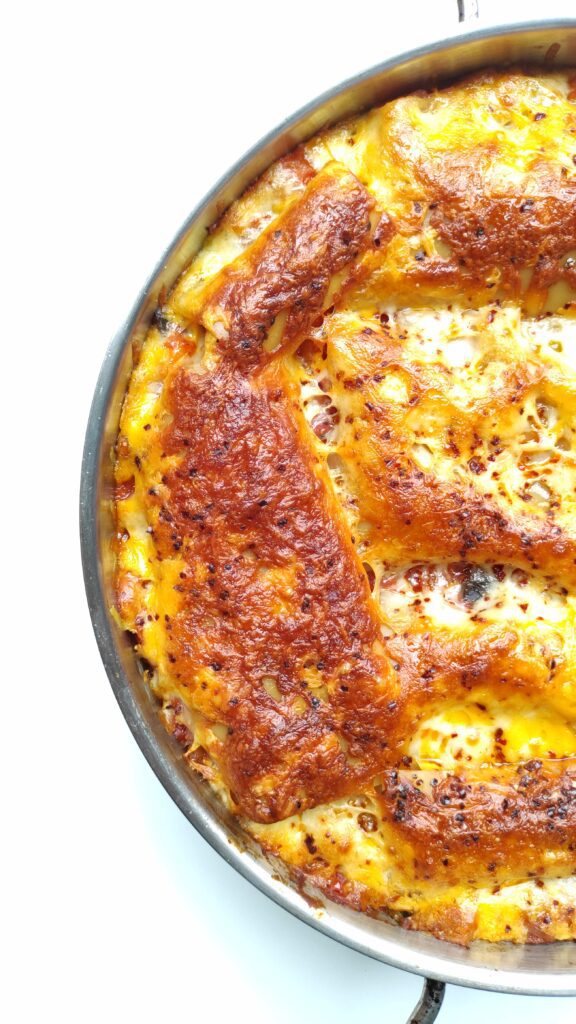 Our delicious vegetarian Lasagna is ready to enjoy.
Bon Appétit 😊
Did you make this recipe?
Please let me know how it turned out for you! Leave a comment below and share a picture on Instagram with the hashtag #the_vegetarian_hannibal
Check out my other vegan and vegetarian recipes! If you are looking for information about veganism, visit my blog.