Veggi Patty – "Hot Skilacci"
No, I did not forget burger lovers. From now on there will be more vegan and vegetarian burger recipes. Today,  I would like to show you my own veggi patty recipe. I call this burger "Hot Skilacci".
You can not find this veggi patty recipe somewhere else. This is my creation and therefore, I would be very happy if you prepared this recipe and let me know your opinion in the comments.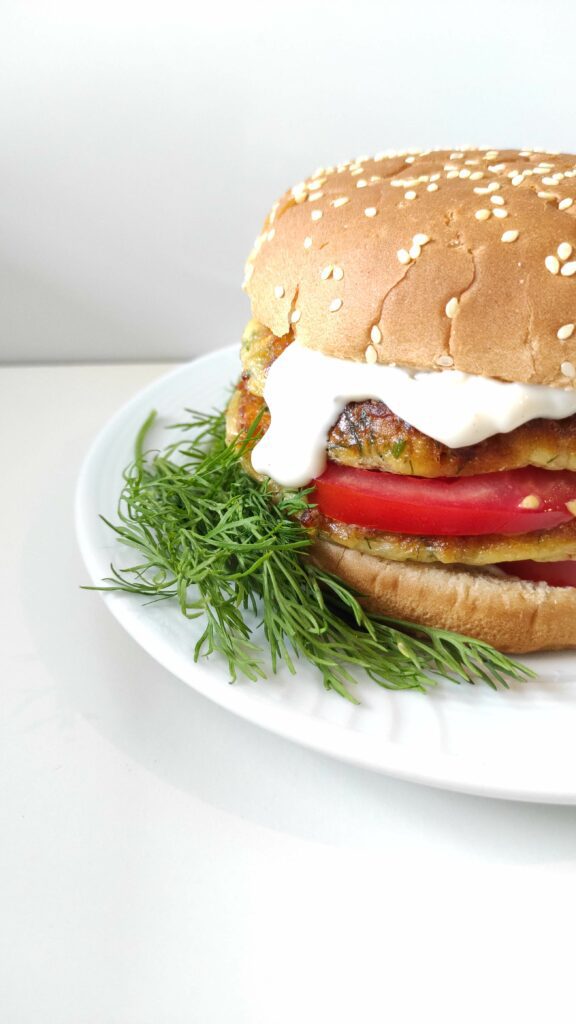 How to make veggi patty?
Ingredients ( 3 servings )
2 medium zucchinis
2 eggs
75 gr of sheep cheese
100 gr flour
bunch of chopped dill
2-3 chopped spring onions
1 teaspoon of chili flakes
1/3 teaspoon of salt
1/2 black pepper
Yogurt garlic sauce or your favourite garlic sauce
Jalapenos
1 pack (15 gr) of baking powder
1 slice Cheddar Cheese
6-8 tablespoons oil for frying.


Preparation
Grate the zucchinis, add salt, mix and squeeze out excess water.
2. Combine all ingredients in a salad bowl and give it a good mix.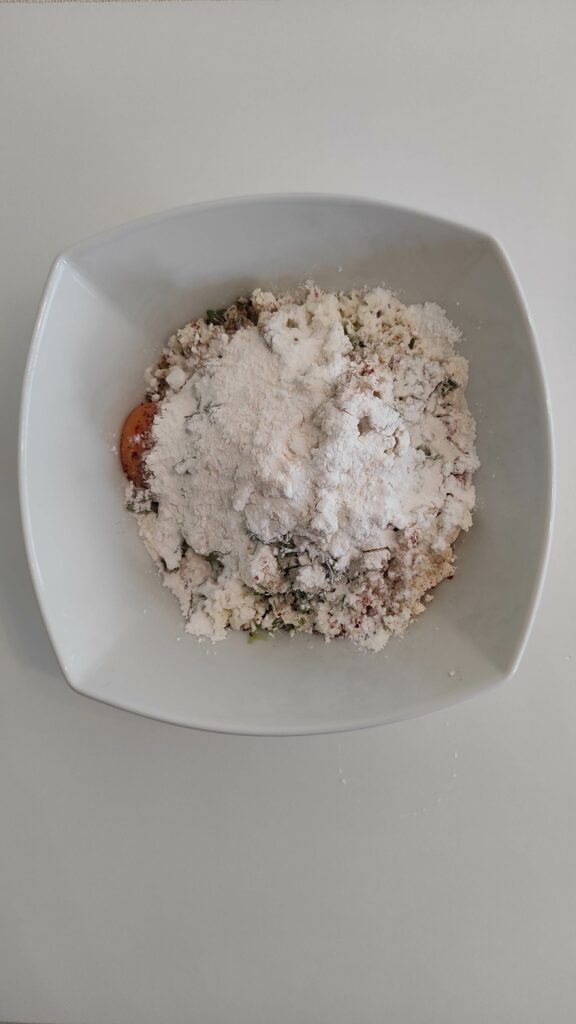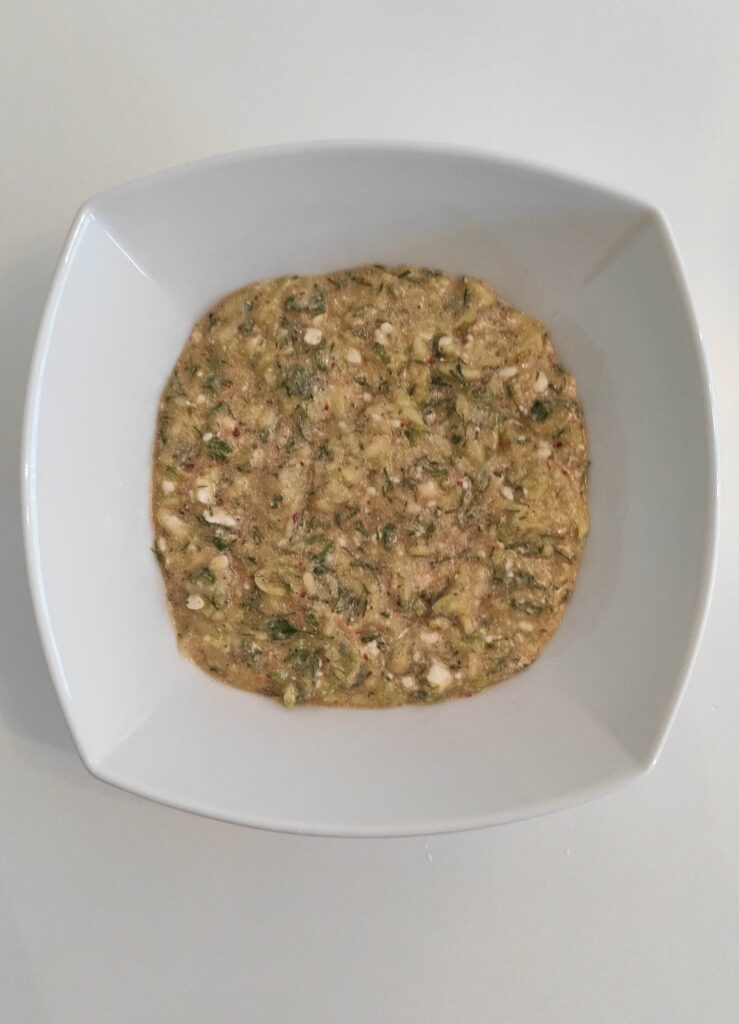 3. Heat oil in a large frying pan over high heat.
Now we can start to shape our burger patties.
4. When the oil is hot, reduce the heat to low- medium heat and add the mixture. The mixture must be very thick.
5. Fry until lightely brown, turning once. Each side for about 4-5 minutes.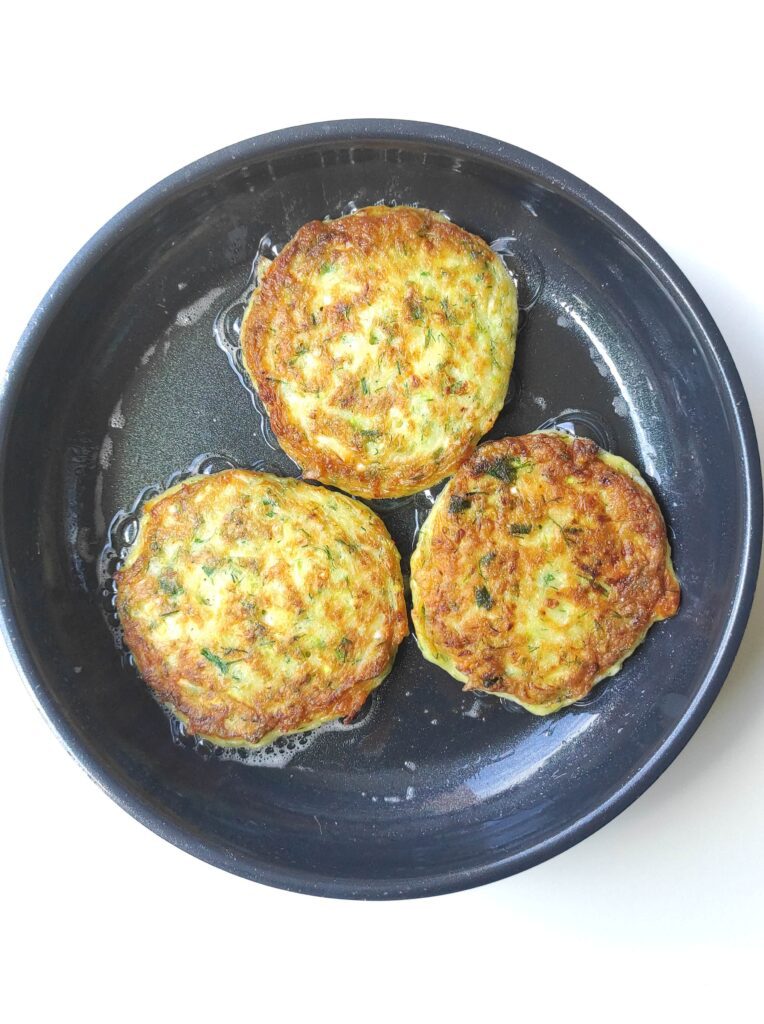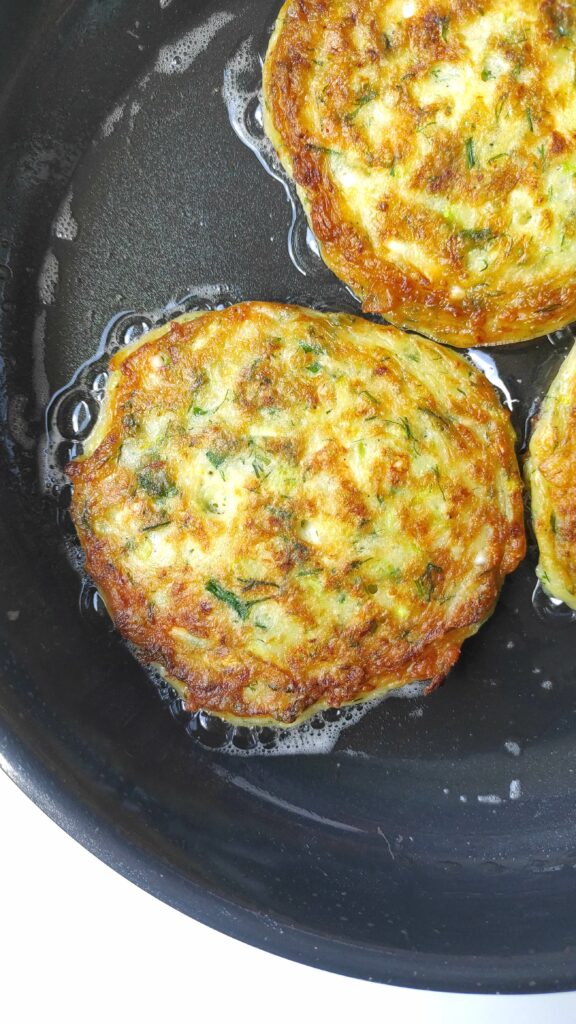 6. Place the burger patties on a paper towel to absorb excess oil.
Our patties are ready. Now we can start to build our "Hot Skilacci'.
Add yogurt garlic sauce.
3 thin slices of tomatoes
1 slice of Cheddar Cheese
1 veggi patty
Another 3 slices of tomatoes
1 more veggi patty
Add jalapenos and yogurt garlic sauce.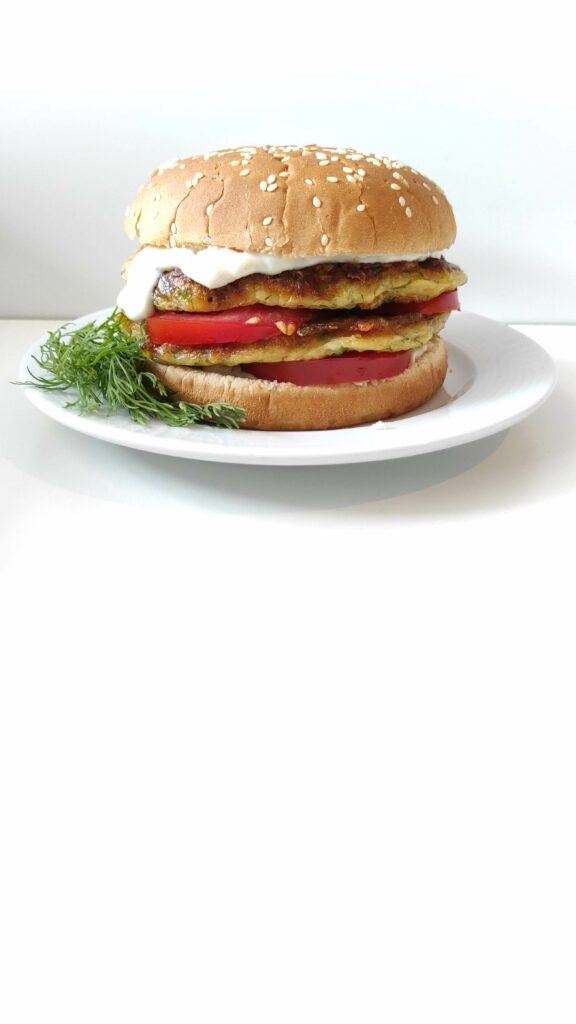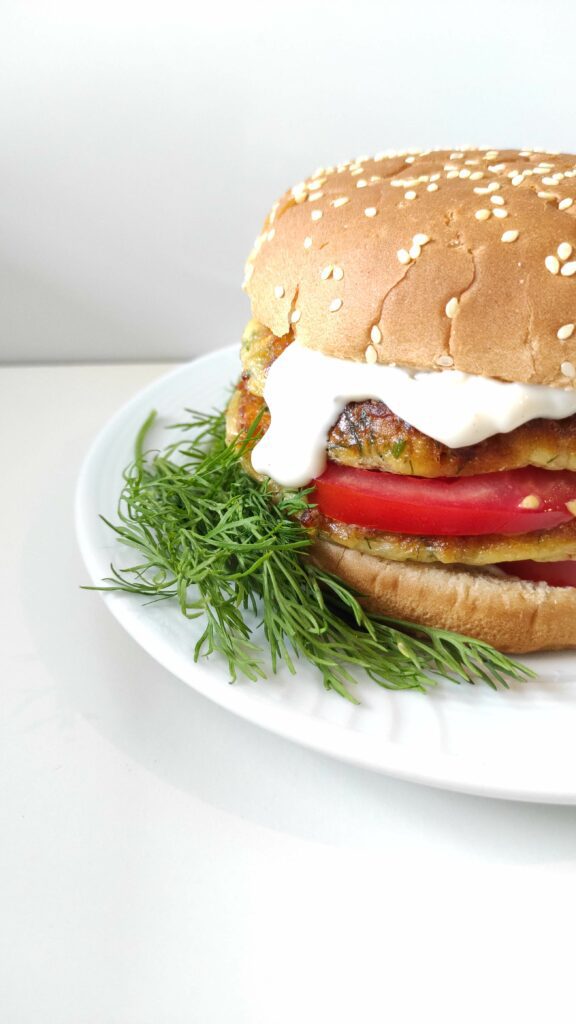 Hot Skilacci is ready and I will enjoy it with my favorite series on Netflix.
This will be one of your favorite vegetarian burgers. You don't need to buy your vegan or vegetarian burger at a supermarket. Hot Skilacci ist made with 100 % natural ingredients.
Bon Appétit 😊
For more vegetarian recipes click here!
Did you make this recipe?
Please let me know how it turned out for you! Leave a comment below and share a picture on Instagram with the hashtag #the_vegetarian_hannibal