Best Pumpkin Bread Recipe | Healthy Bread Recipes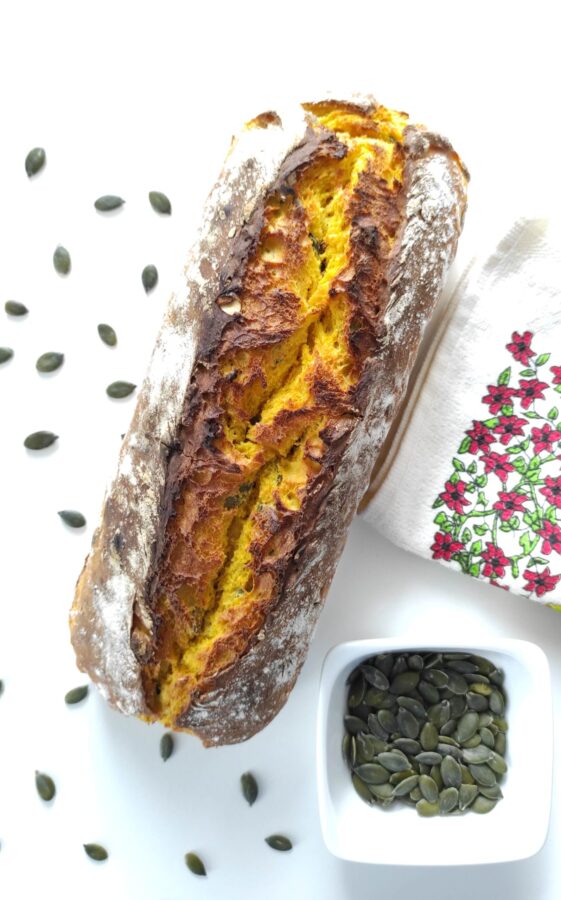 Welcome to Pumpkin Season!
Fall is here, which means one thing:  pumpkin season has officially started!
In the last few days, I have been sharing with you two pumpkin recipes. Vegan Pumpkin Soup, Pumpkin Pasta Recipe, and Pumpkin Ginger Soup. No, I did not forget pumpkin dessert recipes. There are so many easy and delicious pumpkin dessert recipes I would like to share with you in the next few days and weeks. However, today, I am going to share with you one more unbelievably delicious pumpkin recipe. Best pumpkin bread recipe.
This is the best pumpkin bread recipe I have ever prepared. Fluffy, delicious, and simple. Today, my girlfriend fell in love with me once again, after she tried this super delicious pumpkin bread:).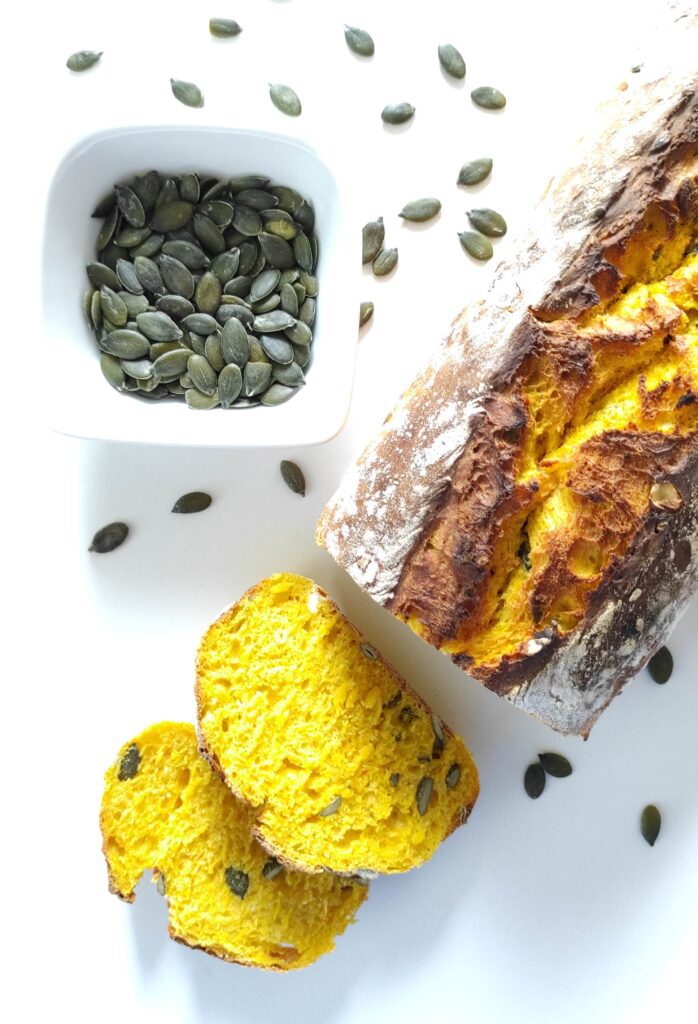 Ingredients You'll Need for Best Pumpkin Bread Recipe
For this recipe, we will use Hokkaido pumpkin and some organic ingredients.
300 gr (10 ounces) pumpkin
500 gr (18 ounces) organic flour
125 ml organic milk
500 ml water
1 teaspoon salt
1 tablespoon sugar
25 gr (90 ounces) organic butter
7 gr (0.25 ounces) yeast
Nutrients:
One cup of cooked pumpkin (250 grams) contains (approx.):
Calories: 49
Fat: 0.2 grams
Protein: 2 grams
Carbs: 12 grams
Fiber: 3 grams
Vitamin A: 245% of the Reference Daily Intake
Vitamin C: 19% of the RDI
Potassium: 16% of the RDI
Copper: 11% of the RDI
Manganese: 11% of the RDI
Vitamin B2: 11% of the RDI
Vitamin E: 10% of the RDI
Iron: 8% of the RDI
Small amounts of magnesium, phosphorus, zinc, folate, and B vitamins.
Health benefits of pumpkin seeds
For this recipe, we will remove the seeds. What can you do with all the seeds? They are totally edible and you can roast them. A one-ounce portion (roughly a quarter cup) of raw pumpkin seeds provides about 150 calories, 15 grams of healthful fat, just a few grams of carbs, and an impressive 8 to 10 grams of plant protein. They're also nutrient-packed, and health-protective.
Other pumpkin recipes you might also like: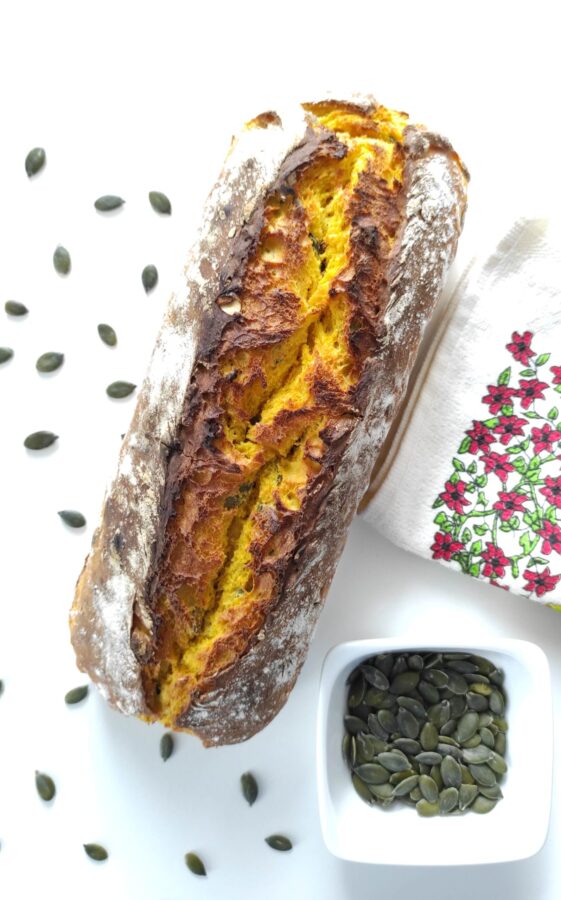 Best Pumpkin Bread Recipe | Healthy Bread Recipes
Instructions
Pumpkin.

Peel the pumpkin and cut it into small pieces.

Puree the pumpkin.

Bring the water to a boil and cook the pumpkin for about 10 minutes, until it softens. Take it out of the water, place it in a blender, and puree.

Combine all ingredients.

Place the flour, pumpkin, milk, yeast, butter, sugar, and salt into a large bowl and give it a good mix. You can use your hands or dough kneading machine.

Let the doug rise.

Place your lovely smooth, elastic bread dough in a bowl.

Wait!

Cover it with plastic wrap or a clean towel, and let rise in a warm place until doubled. 60-90 minutes.

Transfer the dough into a loaf pan.

This is the last step.

Bake for 25-30 minutes (170 degrees = 340 Fahrenheit).

Ready:)!

Your delicious pumpkin bread is ready to enjoy.
pumpkin bread
Recipe Card powered by