Rainbow Plant Life' s Vegan Lentil Curry | Lentil Curry Recipe
Vegan Lentil Curry
This vegan lentil curry recipe is one of my favorite recipes. It is definitely in my top ten vegan recipes and it will be the best lentil curry you will ever try. Follow the steps and you will see that the balance of flavors is spot on.
Let's take a closer look at what you'll need to make this easy vegan lentil curry.
Ingredients of the Best Vegan Lentil Curry
This protein-packed vegan lentil curry is full of flavor because of the fresh garlic, ginger, fresh cilantro, and generous dose of Indian spices.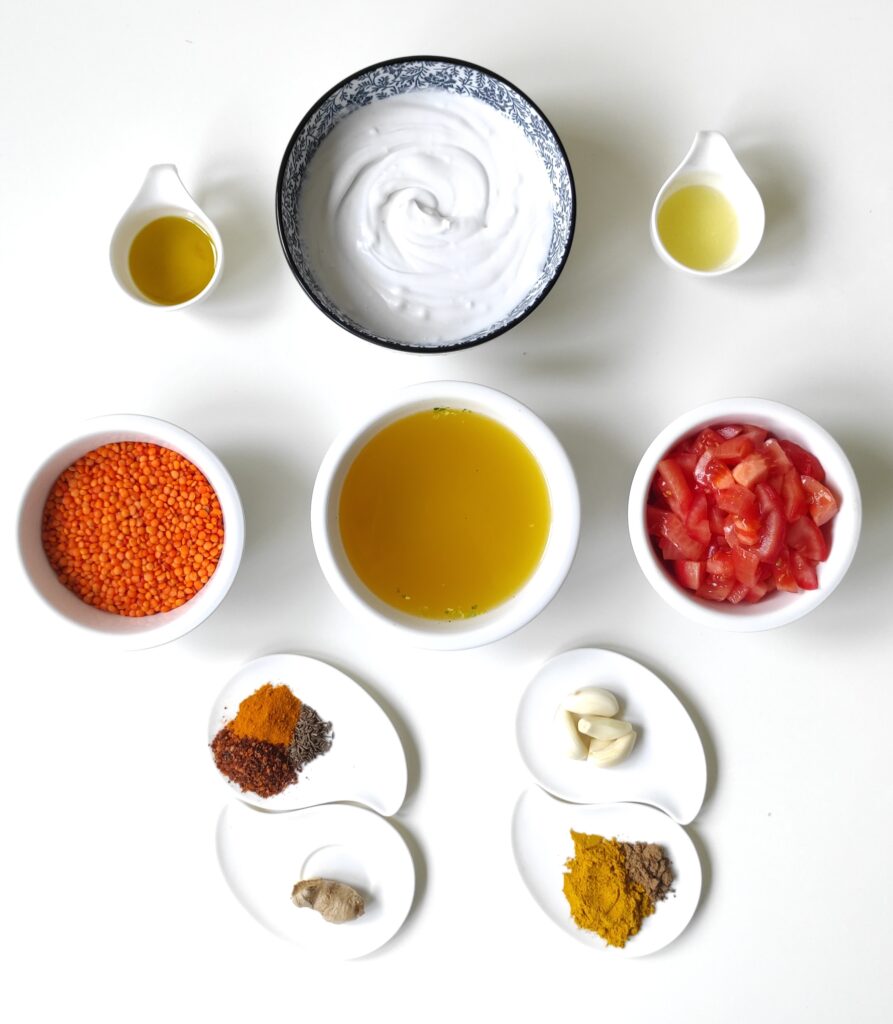 Red lentils: Red lentils are healthy because they contain a lot of protein. The small legumes contain about 26 grams of protein per 100 grams. This means that they are a healthy source of protein, not only for vegetarians and vegans.
Tomatoes: For this recipe, I do not use canned tomatoes. I believe that this recipe is so good that it does not deserve canned chopped tomatoes.
Indian spices: I have to tell you something. I am addicted. I am addicted to Indian spices. Fantastic flavors, bright colors, and all the delicious recipes that can be prepared with them!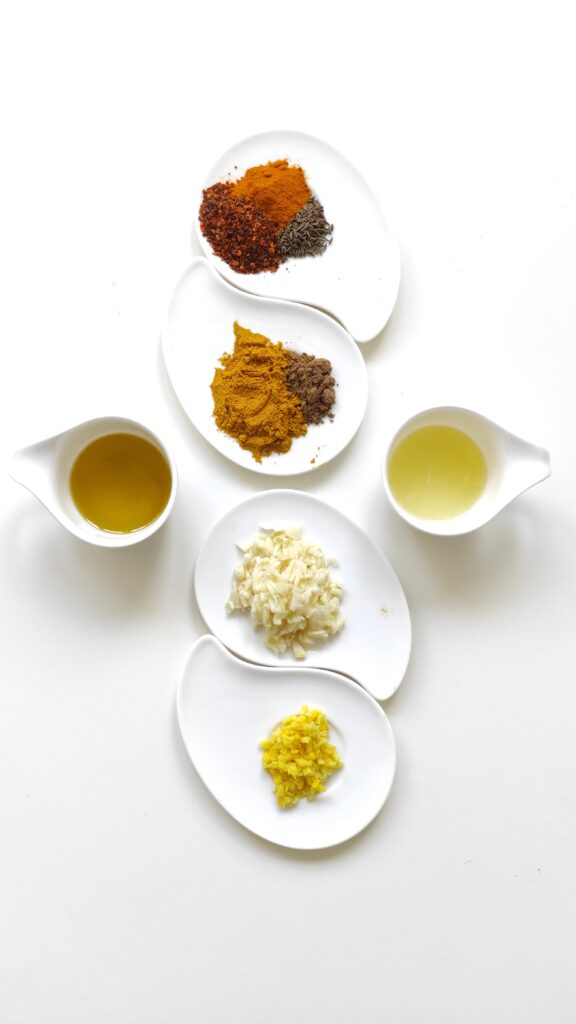 Health Benefits of Indian Spices
Turmeric: Most people know turmeric only as a component of many curry mixtures: It provides an intense yellow color. But the ginger plant has been playing an important role in traditional Indian medicine for thousands of years. The spice contains up to five percent essential oils, which have a beneficial effect on the stomach and digestive problems.
Cumin: Cumin is rich in antioxidant flavonoids. These include carotene, lutein, cryptoxanthin, and zeaxanthin. Besides that, one teaspoon of cumin provides 9.8 milligrams of omega-3 fatty acids and 203 milligrams of omega-6 fatty acids. Cumin seed oil can curb inflammation. Various studies have been able to prove that caraway oil protects, for example, the liver and kidneys from antioxidative stress.
Garam masala: The spice mixture Garam Masala is based on the teachings of Ayurveda. This says that the right composition of ingredients according to sweet, sour, salty, bitter, and hot are elementary for health. Garam Masala is a mixture of various warming spices that stimulate blood circulation and digestion and thus stabilize the life energy "Doshas". In addition, it has an antibacterial effect.
Another delicious red recipes:
Let us start to prepare our Vegan Lentil Curry.
Rainbow Plant Life' s Vegan Lentil Curry | Lentil Curry Recipe
Instructions
Sauté the ginger and garlic in hot oil for about 2-3 minutes.

Add the ground spices and cook for another 2-3 seconds, stirring frequently.

The vegetable broth, red lentils, crushed tomatoes, CLOSE THE LID and cook for 20 minutes OVER LOW HEAT, or until the lentils are soft and tender.

After 20 minutes, check if the lentils are done.

Add coconut cream and black pepper and cook for another 6-8 minutes UNCOVERED over love heat. As my vegetable broth was salty, I did not add salt.

Finish with lemon juice and fresh cilantro.

Your delicious vegan lentil curry is ready to enjoy. Serve it with your favorite rice or bread.
Lentil curry, vegan curry, red lentil curry, vegan lentil curry, vegan, lentils, vegan red lentil curry
Recipe Card powered by